Kids enjoying the Customized Smart Height Scale Magic Wall Magic Brush Magic Ball and Virtual Sand Pool deployed in the Java Timur Park Indoor Playground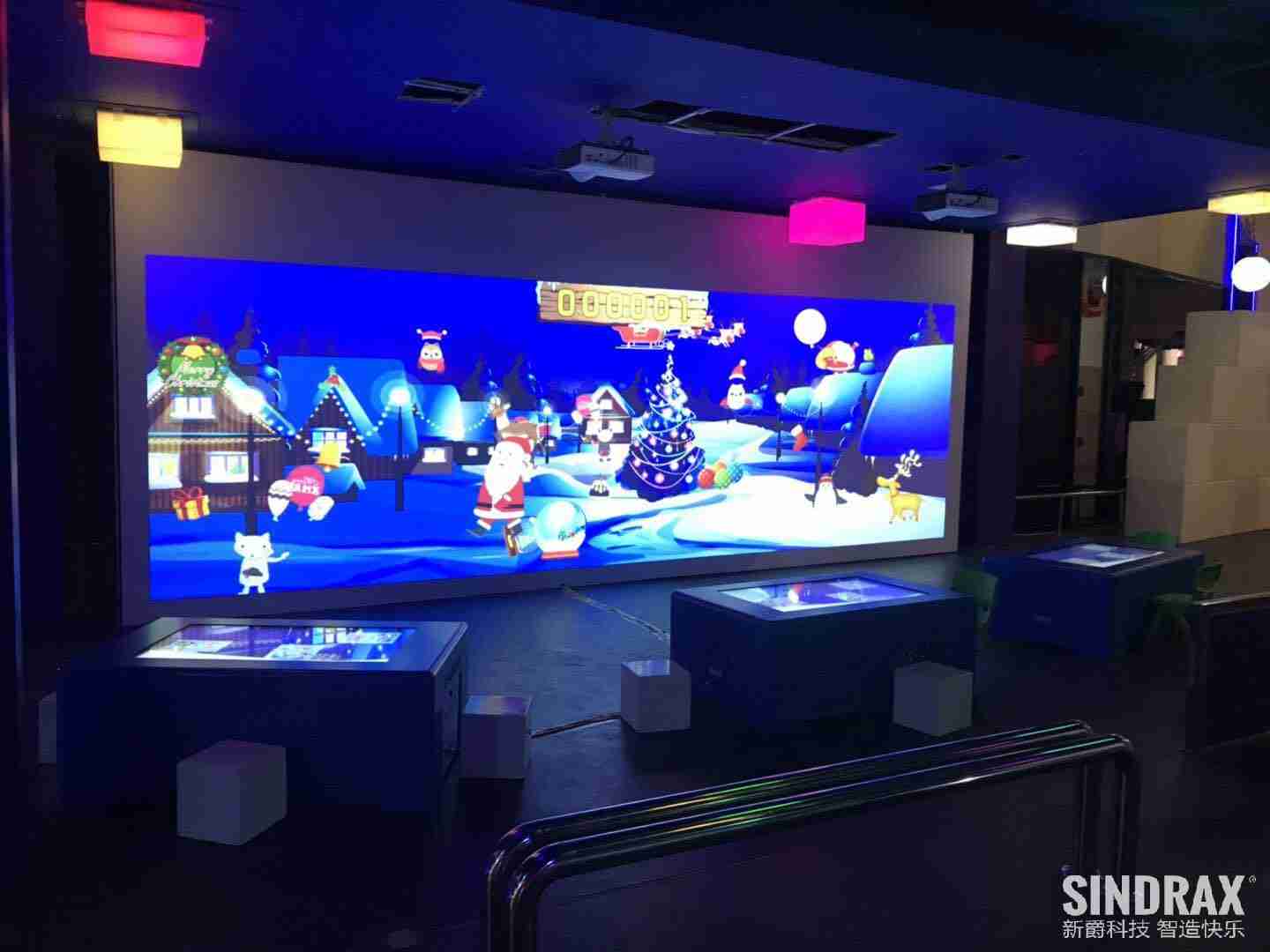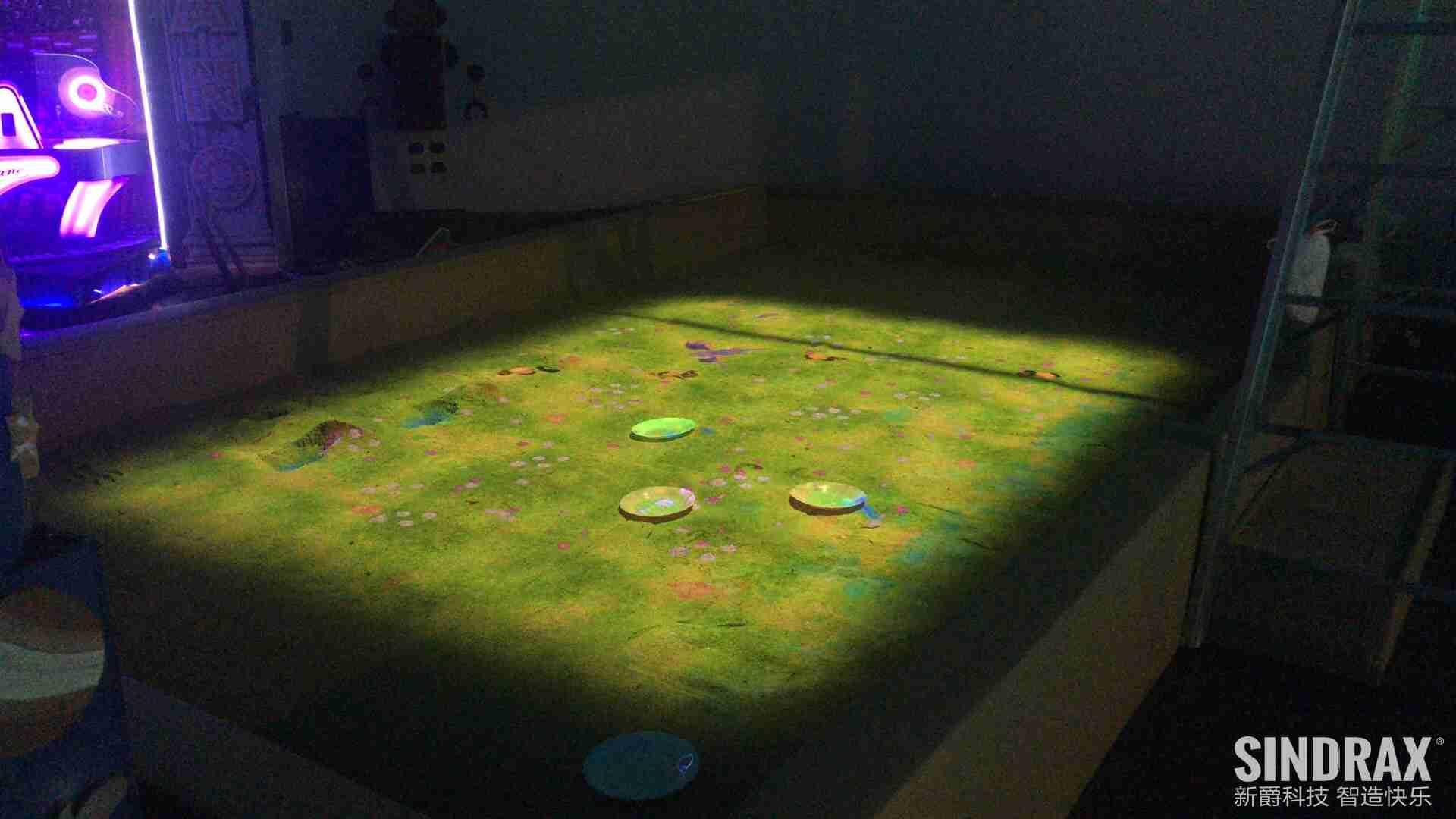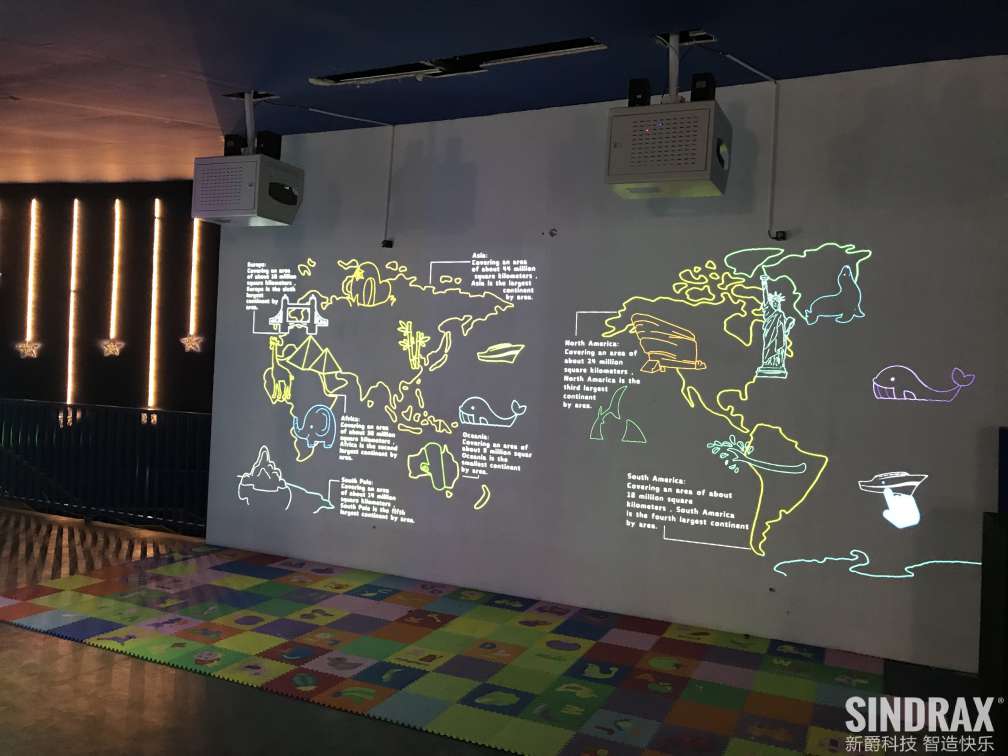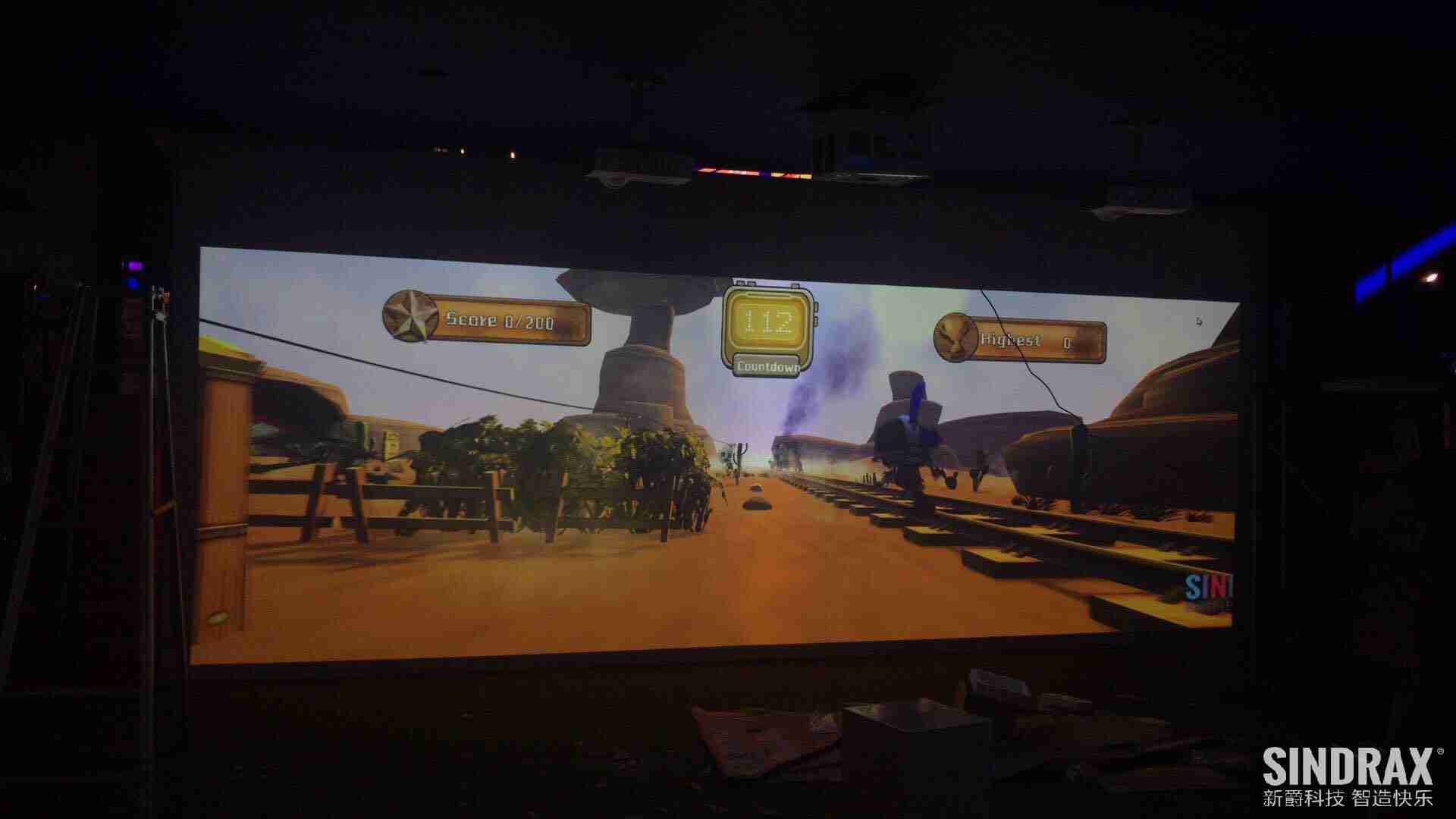 City:
Surabaya, Indonesia
Playground Profile:
Punakawan, the original Javanese puppet story, represents the spirit of the theme parks of Jawa Timur Park Group. The humility, intelligence, and laughter shown by Semar, Gareng, Petruk, Bagong are embodied by Jawa Timur Park Group by presenting several family theme parks in the middle of crowded Kota Wisata Batu. Like the four of Punakawan, Jawa Timur Park Group seems to remind us: Do not forget to laugh enjoying life in the midst of business!
Magic Brush Interactive Sketch Book
It is a multi-media interactive entertainment system for preschool kids to develop their creativity and scientific thinking.  Kids can interact on the big touch-table, and generate an "alive" scenario on a large projected screen. This product utilizes computer vision, multi-screen interaction, AR technology.
Virtual Beach
It is a integrates real sand pool with digital content. While the system senses altitudes of peaks and valleys in the sand pool, and projects dynamic visual effects  accordingly.
Smart Height Scale
It is a multi-media height scale system for kids. Kids can have non-contact height measurement after standing at front of an LCD screen. The screen displays dynamic visual effects and an animated cartoon character during the measurement process which bring a lot of fun to kids.
Magic Wall
It integrates real decoration with digital content. When kids touch a real decorative wall, appealing visual effects emerge around the touching point, which makes kids look like magicians.
Magic Ball
It is an innovative ball-throwing game, which combines traditional ball pool with multi-media interactive system. Kids strike ocean balls to characters on the interactive screen, and the screen shows eye-catching effects. This product helps kids develop various physical skills.