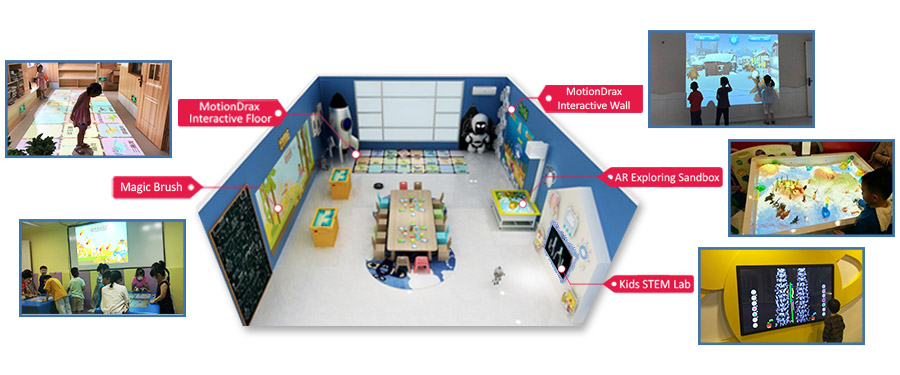 Sindrax Interactive Solution for Preschool Activity Room helps transform traditional classroom into multimedia interactive play and learn classroom. Interactive products with comprehensive edutainment content to promote eye-hand coordination and immersive education, promote interactive learning by introducing children to immersive educational tools that help young minds learn creative and scientific thinking, the value of collaboration, as well as physical coordination through engaging interaction.
Features:
1.Provides interactive and immersive learning experience
2.Develops children's various abilities, and help teachers to achieve gamified teaching methods.
Applicable Scenario:Pre-schools, Kindergarden, Sensory Center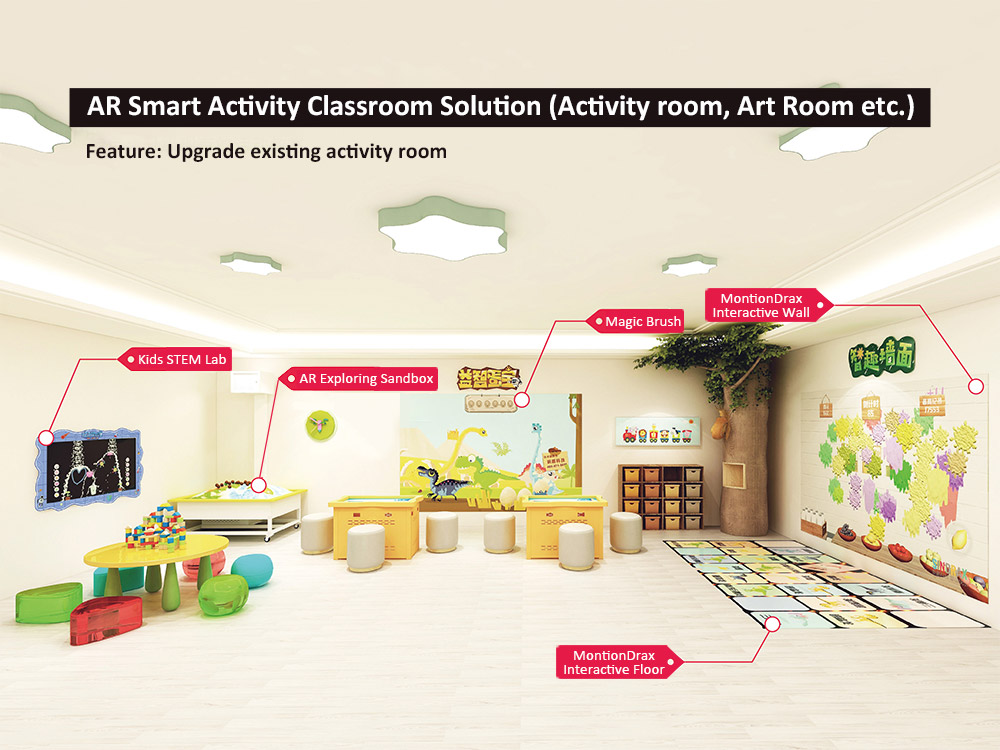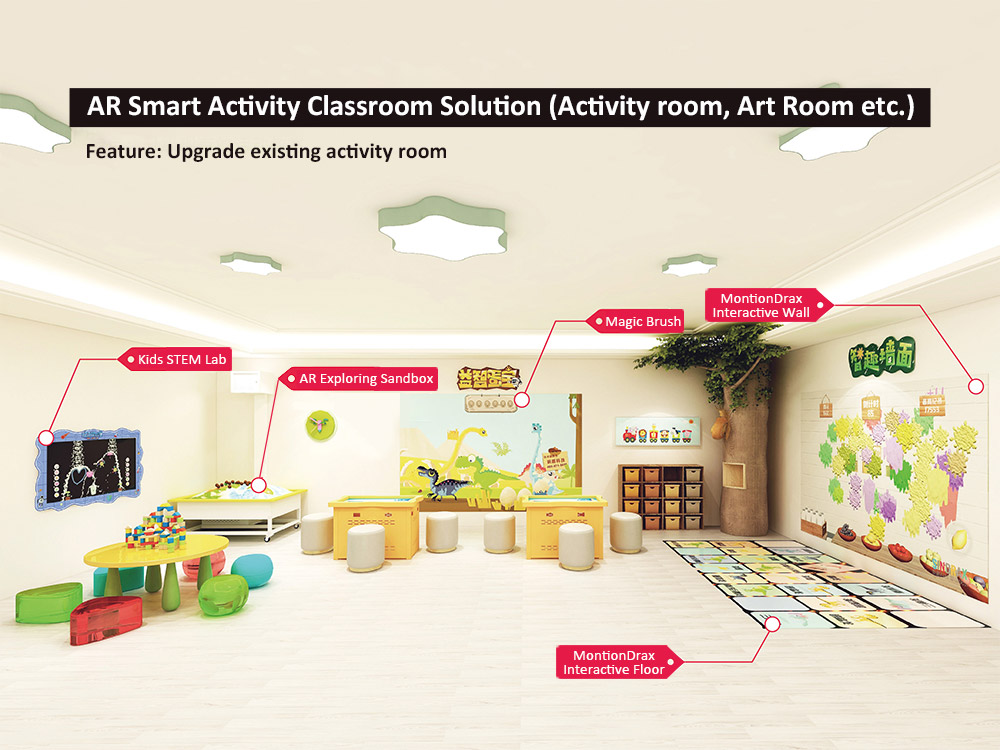 AR Smart Activity Classroom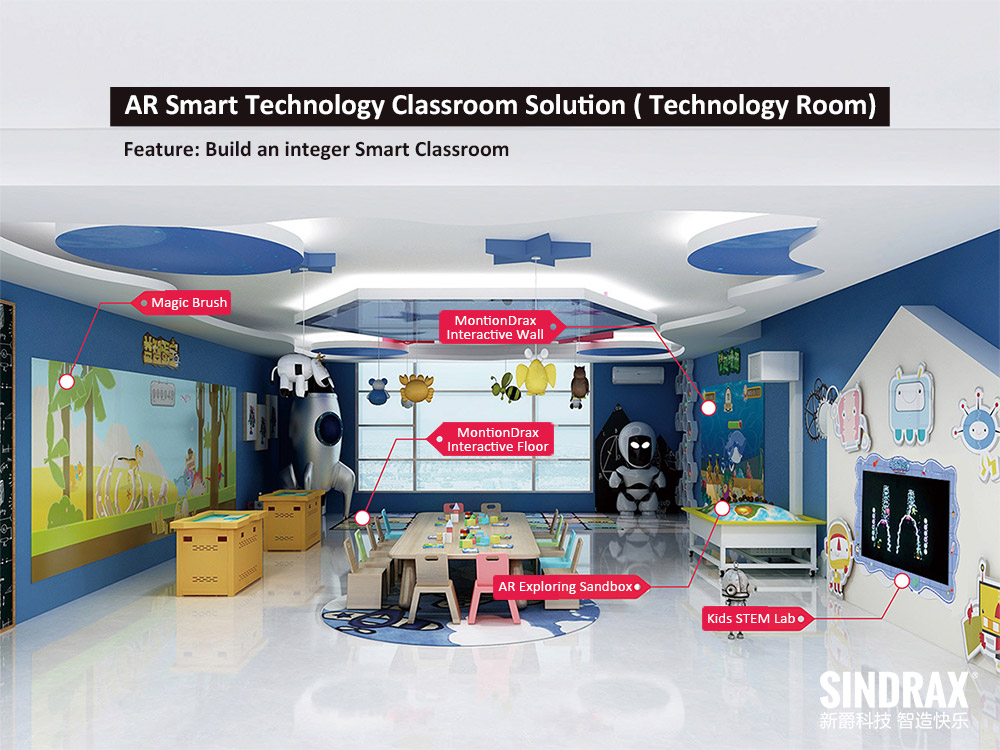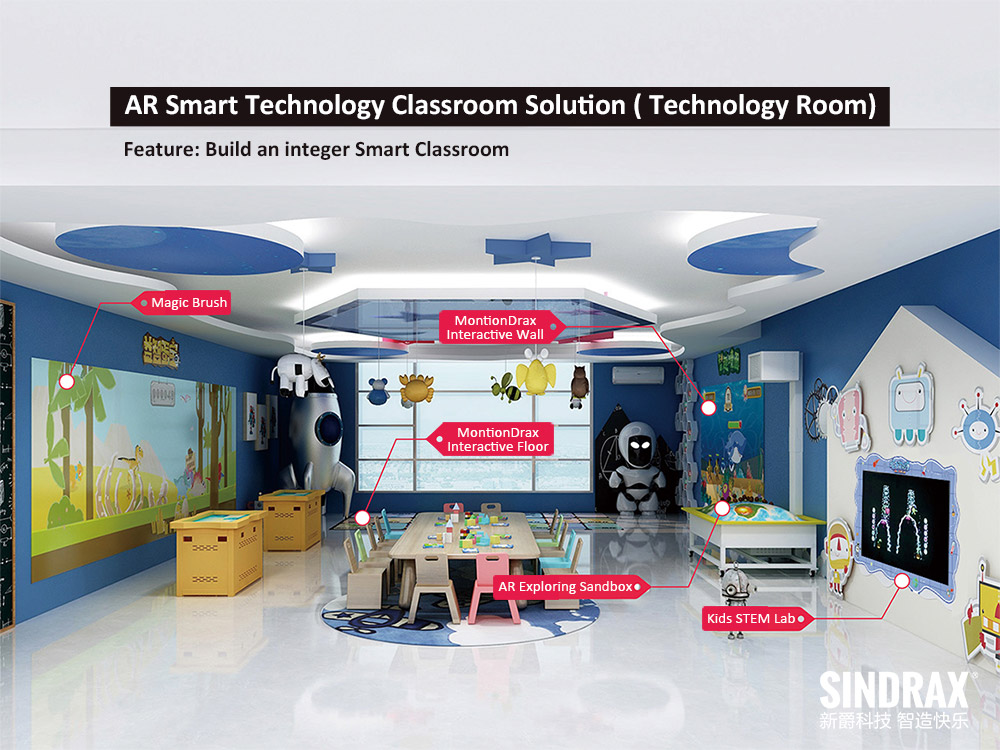 AR Smart Technology Classroom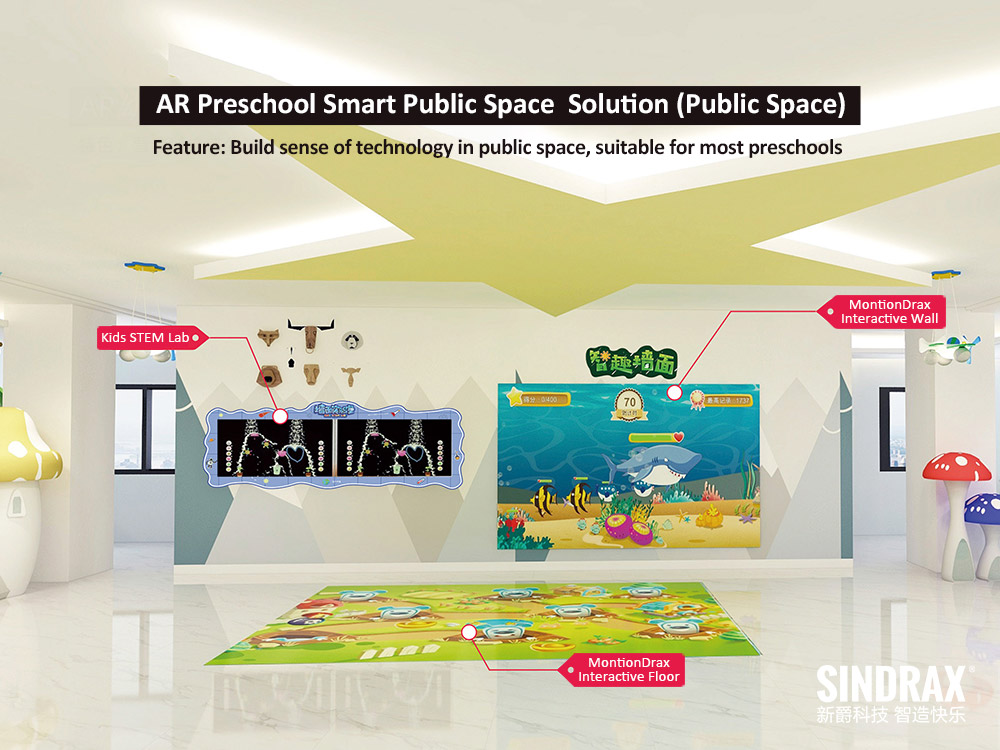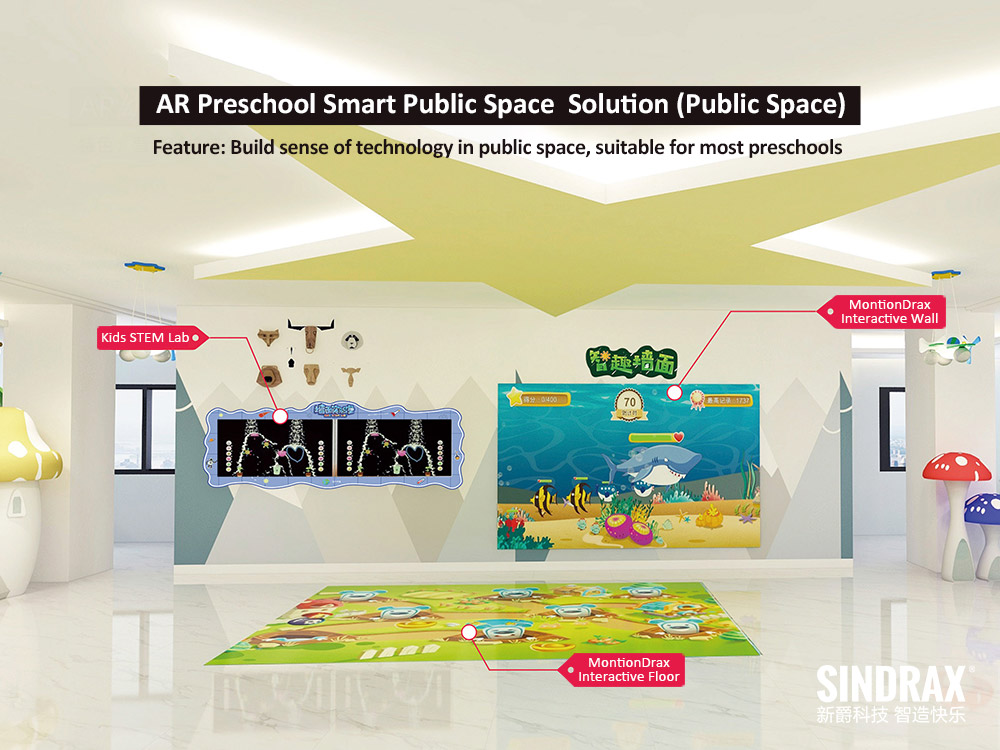 AR Kindergarten Smart Public Space
All the systems in the solution are based on Intel end-to-end IoT solution and powered by Intel Core® and Pentium® processors. Intel® based solution harness the power of interactive displays and sensors to strengthen learning and communication—enabling a more visual and connected experience. Made possible by Intel® IoT partners Sindrax, the solution is adaptable, vetted, and ready for immediate deployment.
Project Reference of Interactive Solution for Preschool Activity Room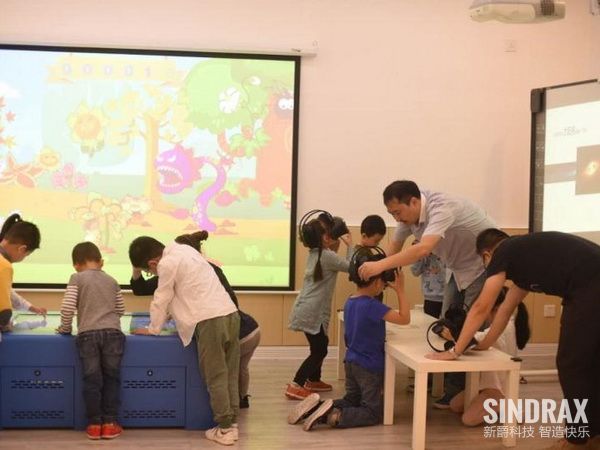 Jinniu District Third kindergarten, Chengdu