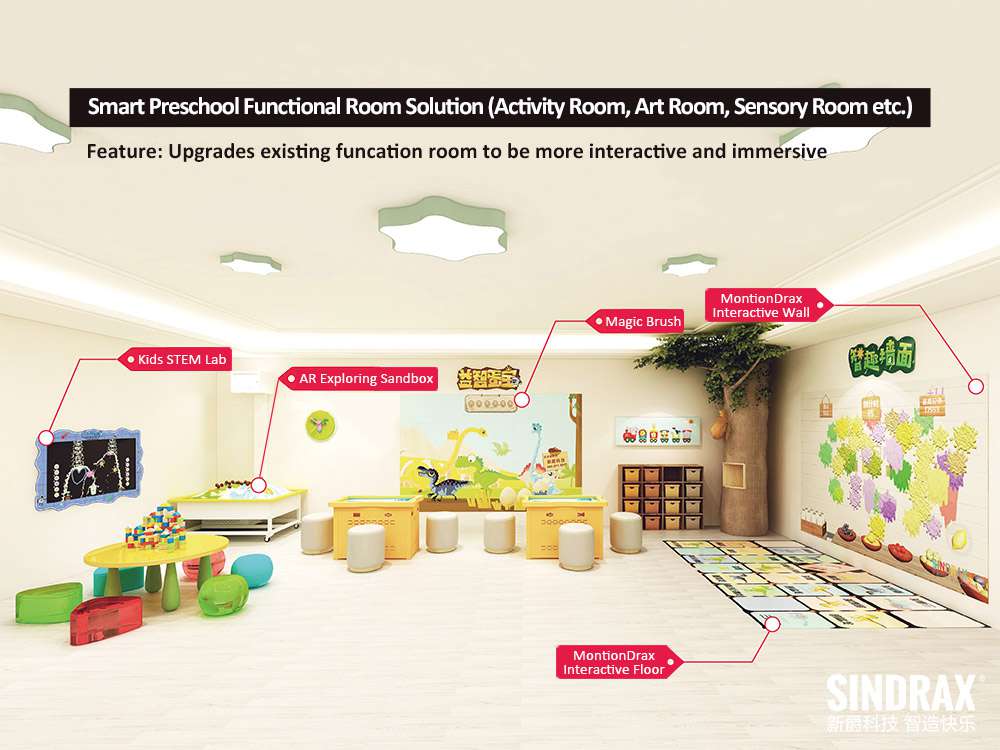 Sindrax Interactive Sensory Room Solution For Special Needs Schools helps transform traditional sensory room into multimedia interactive play and learn space.  The solution trains special needs children in sensory cognition, physical coordination and social interaction through multimedia images, animation, audio and other integrated game methods, allowing children to learn and grow in a relaxed atmosphere.
Features:
Vivid and interesting animated scenes to arouse the interest and participation of special needs children.
Multiplayer games allow children to develop their social skills.
Easy to play, motivate kids to explore independently.
The edutainment game themes enable special needs children to acquire knowledge in a happy atmosphere, to enhance children's pleasure and self-confidence.
Applicable Scenario:
Special Needs Schools, Preschools, Daycares, Therapy Centers, Developmental Centers, nursery schools, airports.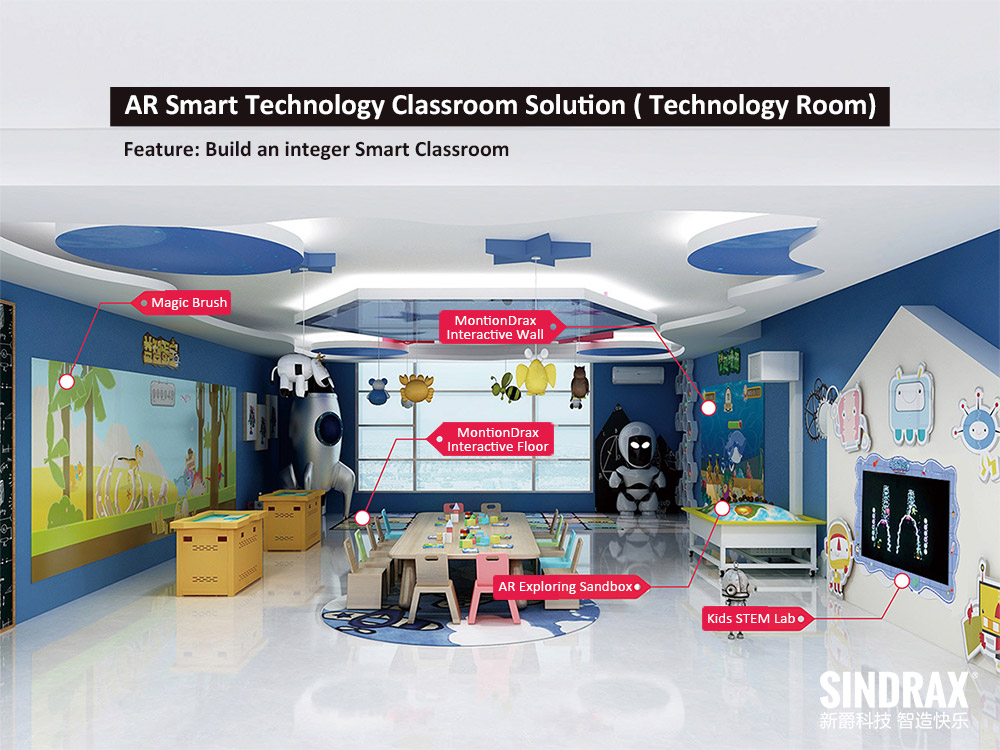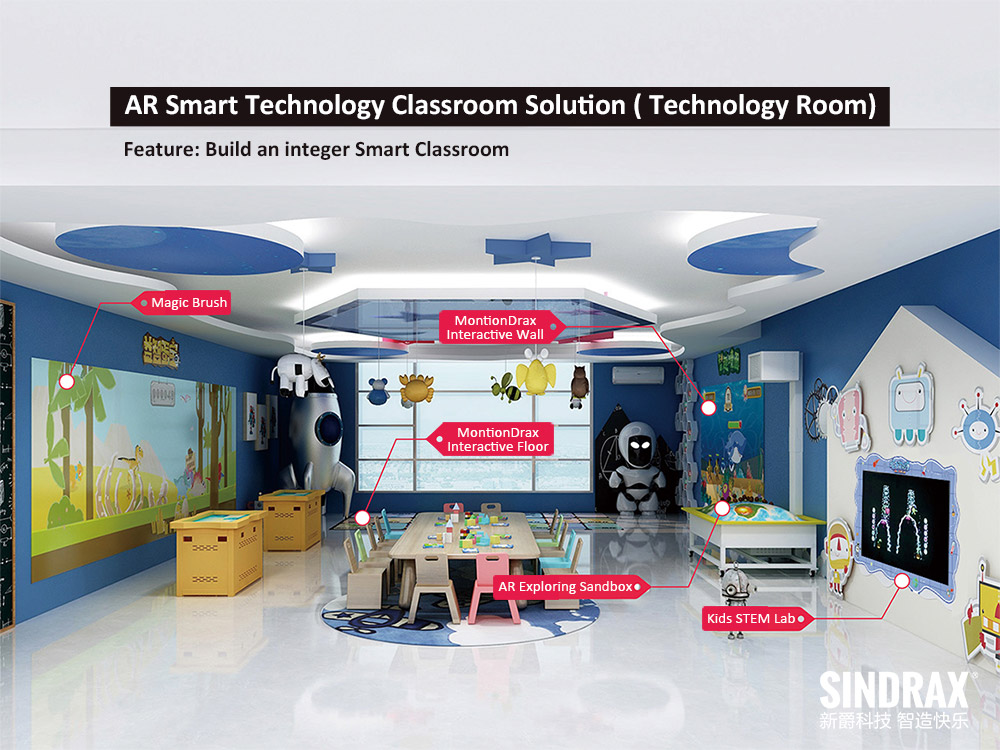 AR Smart Technology Classroom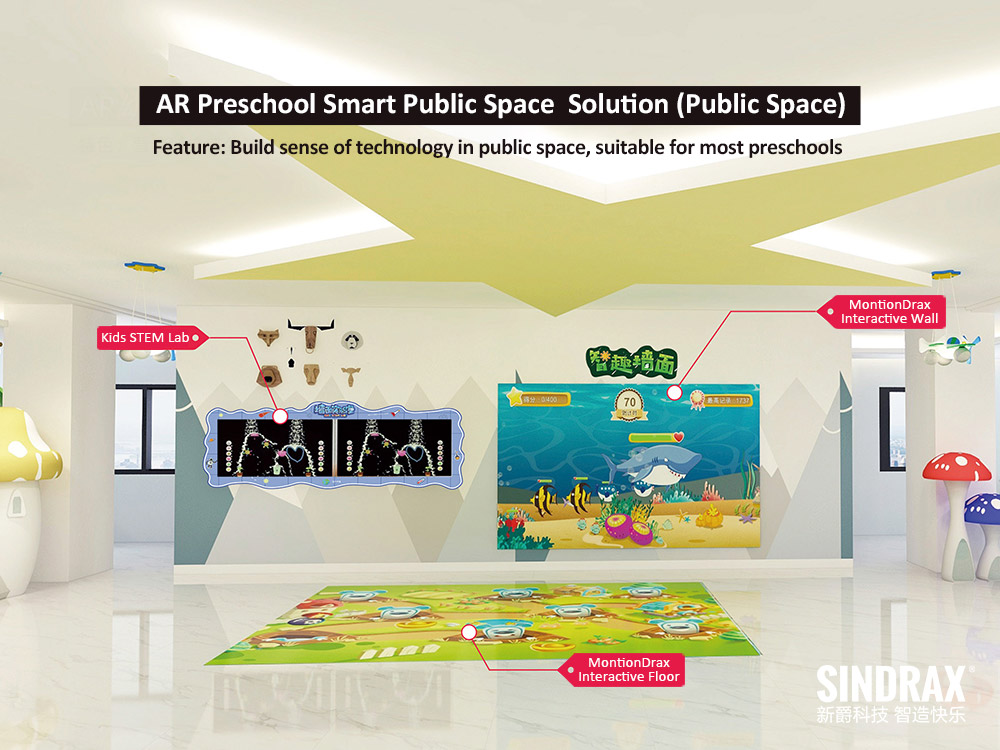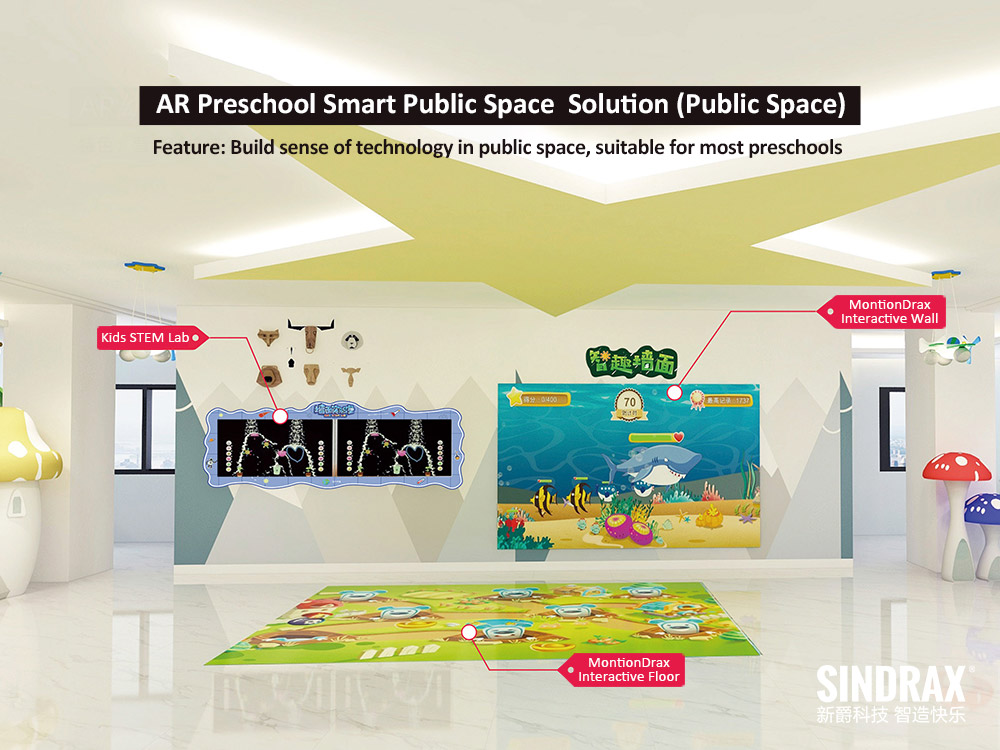 AR Kindergarten Smart Public Space
All the systems in the solution are based on Intel end-to-end IoT solution and powered by Intel Core® and Pentium® processors. Intel® based solution harness the power of interactive displays and sensors to strengthen learning and communication—enabling a more visual and connected experience. Made possible by Intel® IoT partners Sindrax, the solution is adaptable, vetted, and ready for immediate deployment.
Project Reference of Interactive Solution for Preschool Sensory Room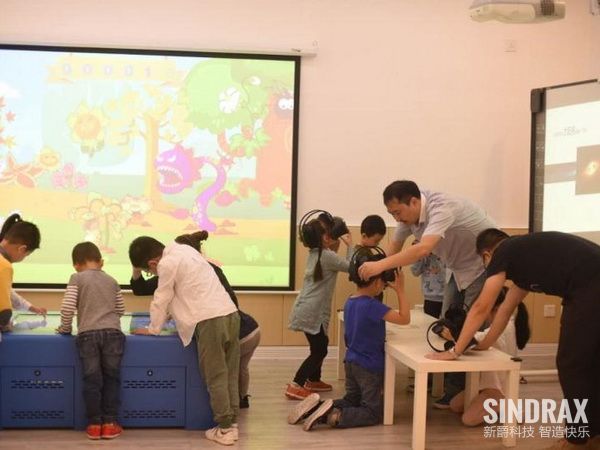 Jinniu District Third kindergarten, Chengdu