Kids enjoying the Magic Wall, Kids STEM Lab, Magic Trampoline and Magic Ball deployed in the Shanghai Wanda Baby King Chain Indoor Playground.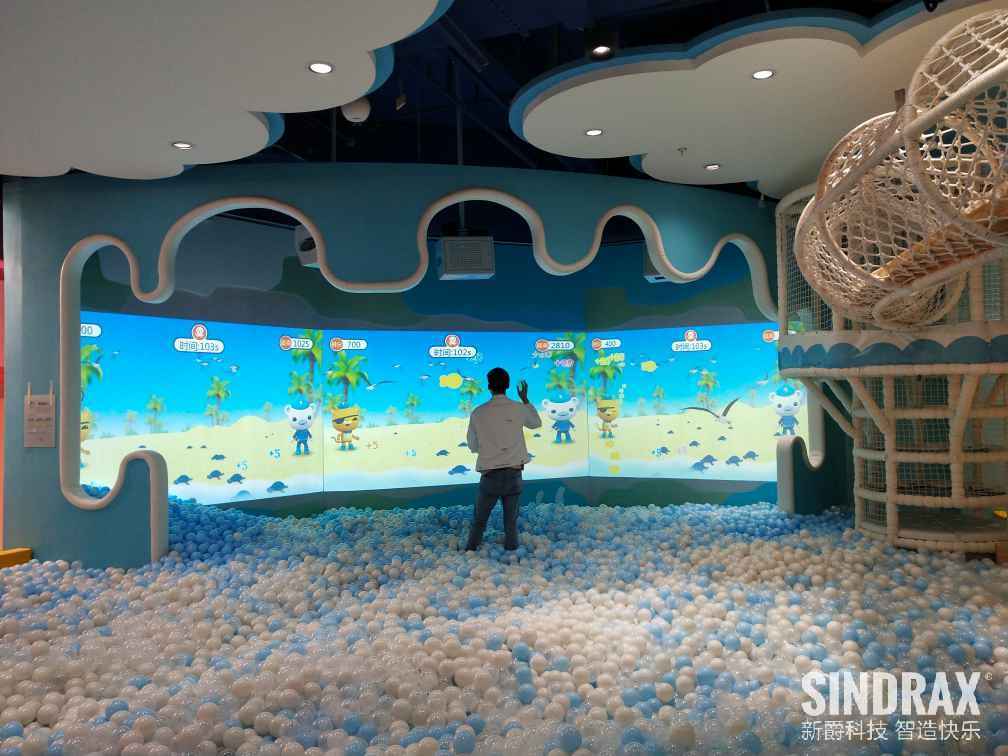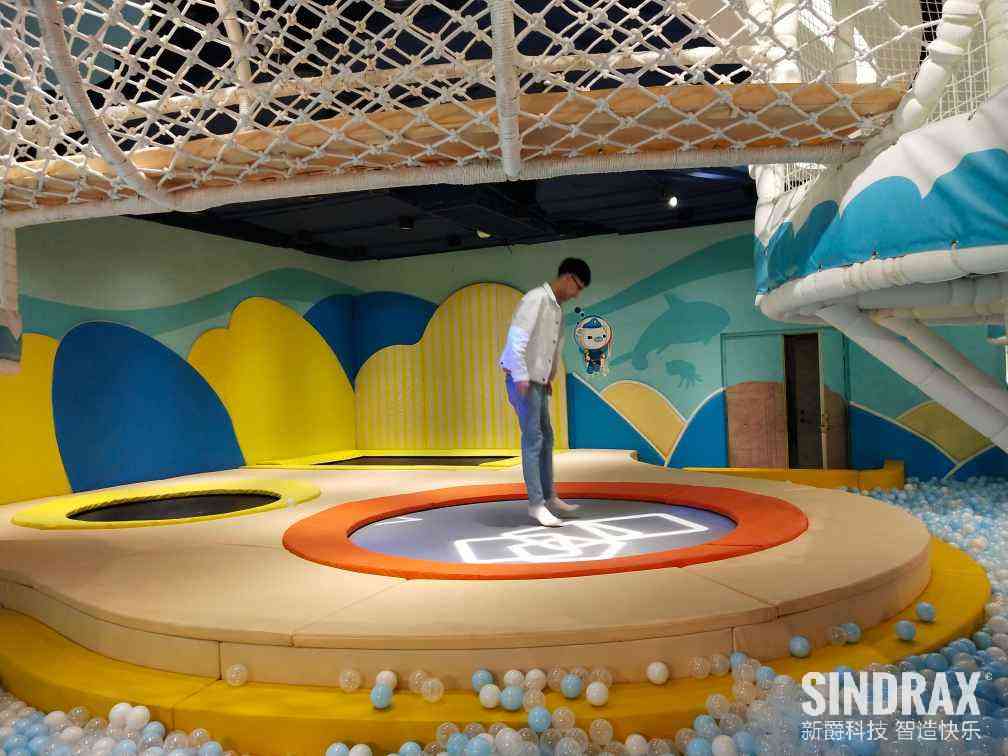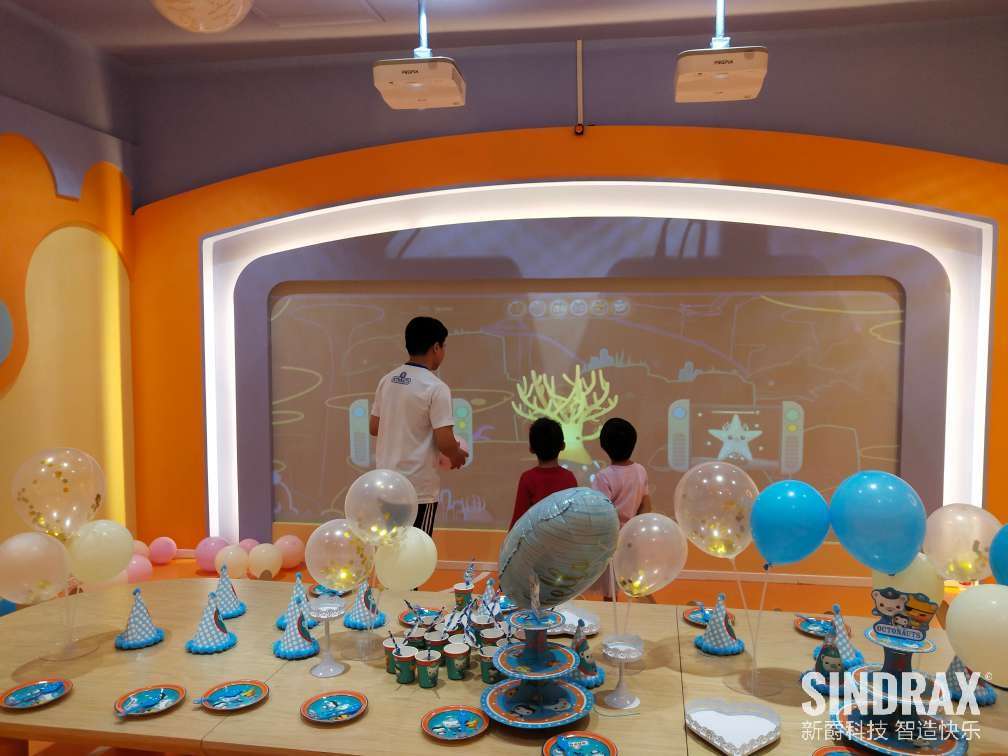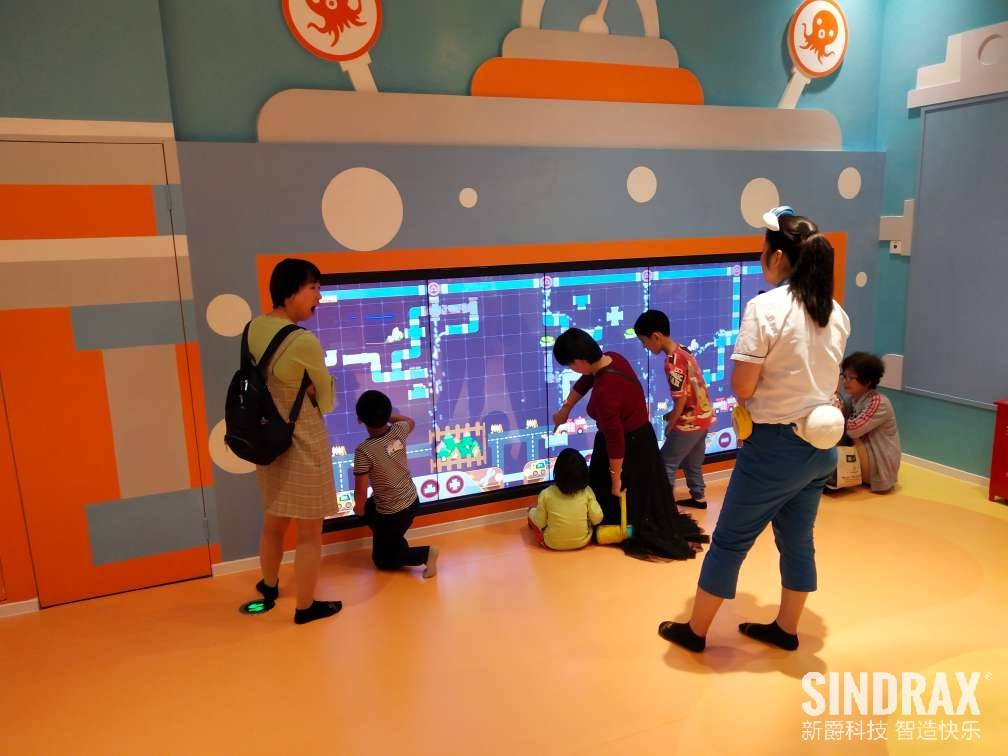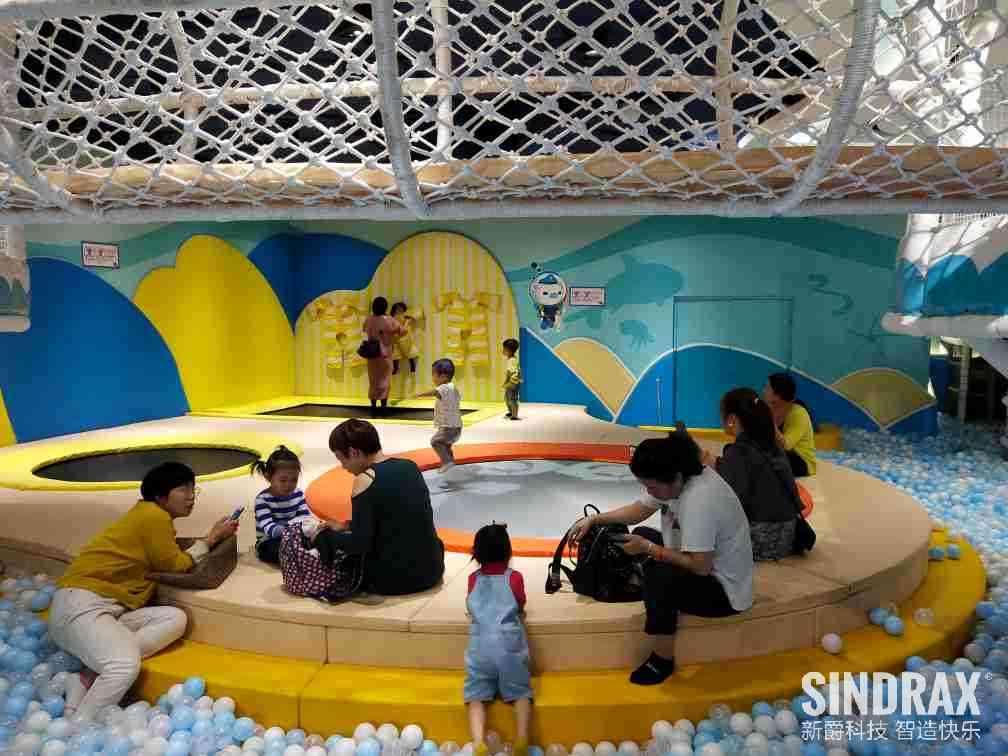 Playground Profile:
Wanda Baby King Chain Indoor Children's Theme Park is specially designed for 0-8 year old Chinese parent-child families, with education as the core concept, through the creation of anime IP theme atmosphere, a colorful experience is integrated into the colorful entertainment to create a Expand the children's thinking, cultivate children's socialization, enrich children's lives, and enhance the happy world of parent-child emotions.
Magic Ball
It is an innovative ball-throwing game, which combines traditional ball pool with multi-media interactive system. Kids strike ocean balls to characters on the interactive screen, and the screen shows eye-catching effects. This product helps kids develop various physical skills.
Kids STEM Lab
It is a gamified multi-touch educational product. It allows kids to freely create structure and guide water flow or balls to generate various effects,which develops kids' hands-on and scientific thinking skills. If you are looking for an edutainment solution for your indoor kids area, Kids STEM Lab will be your best choice. With all the interactive games your kids area can be a more immersive play area.
Magic Wall
It integrates real decoration with digital content. When kids touch a real decorative wall, appealing visual effects emerge around the touching point, which makes kids look like magicians.
Magic Trampoline
It combines traditional trampoline with motion sensing technology. Kids can interact with virtual content while jumping. The product enhance the normal trampoline with more fun and interactivity.