Sindrax Tech joins hands with Cartoony World: To create world-class FECs with interactive and immersive experiences
In September 2018, Taiwanese FEC brand-Cartoony World announced its first safari African Adventure Park opened. As the key partner of Cartoony World, Sindrax Tech combined regional elements and culture of Africa with interactive technologies, made great efforts to create customized interactive projection systems, including diverse games for interactive projection floor, interactive projection wall, interactive projection slide and interactive multi-touch screen.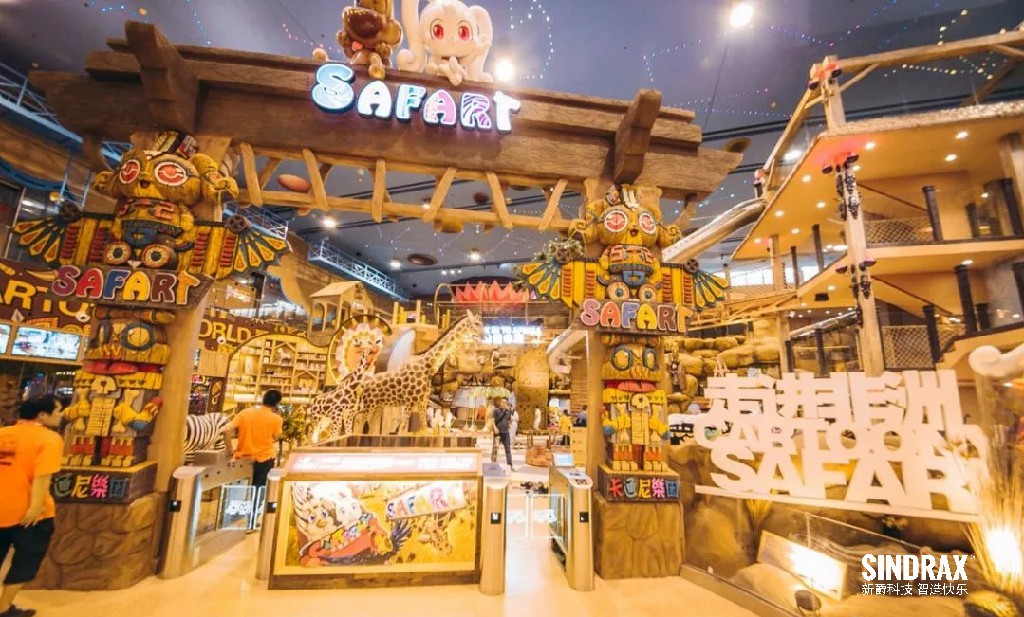 Since 2017, Sindrax Tech had established long-term business relationship with Cartoony World in deployment of interactive projection systems.
And In early 2018, Sindrax Tech participated in building interactive game areas for parent-kid restaurant published by Cartoony World, acquired good result in real projection.
For this time, Sindrax Tech cooperated successfully in the Africa Adventure Park again with Cartoony world, aiming at creating fantastic and immersive experience to let kid learn through play.
Serendipity
Sindrax Tech constantly strengthens its R&D team and expands interactive games line since found in 2011, successively enter into cooperation relationship with a number of well-known indoor playground and FEC brands. While as one of the kid industry leader-Cartoony World, advocates to build family entertainment center, wishing more families can have fun in their parks.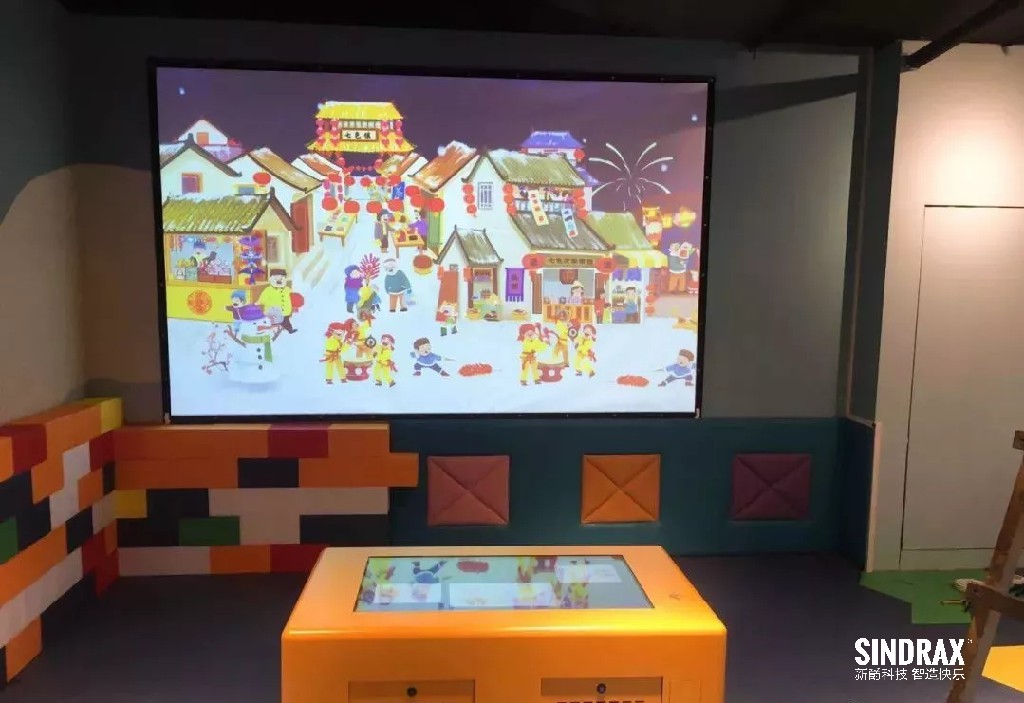 Owing to having similar value, Sindrax Tech made determine to collaborate with Cartoony World, and improve family entertainment scenario. As making agreements, Cartoony World decided to deploy several signature interactive products such as "Magic Brush", "Magic Ball" and "Magic Slide" from Sindrax Tech. Then rapidly expand to over 20 Cartoony world branches around the country.
Bon Cheers kid-friendly restaurant
In early 2018, Cartoony World was seeking more possibilities of family entertainment based on their brand.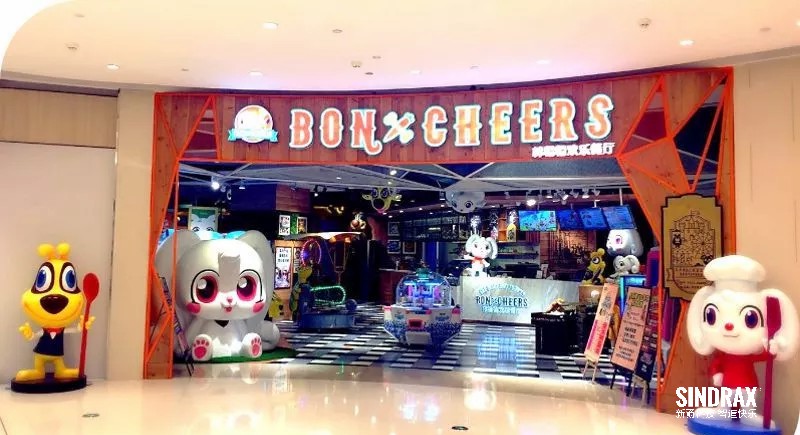 Bon Cheers is just the final achievement restaurant who combines dining and family entertainment center function. It consists with dining area, arcade gaming area and toddler are. The interactive production games from Sindrax Tech provide kids with new digital experiences in soft-area zone and parent-kid interaction when they have family time, while catching kids' interests and improving the brand perception.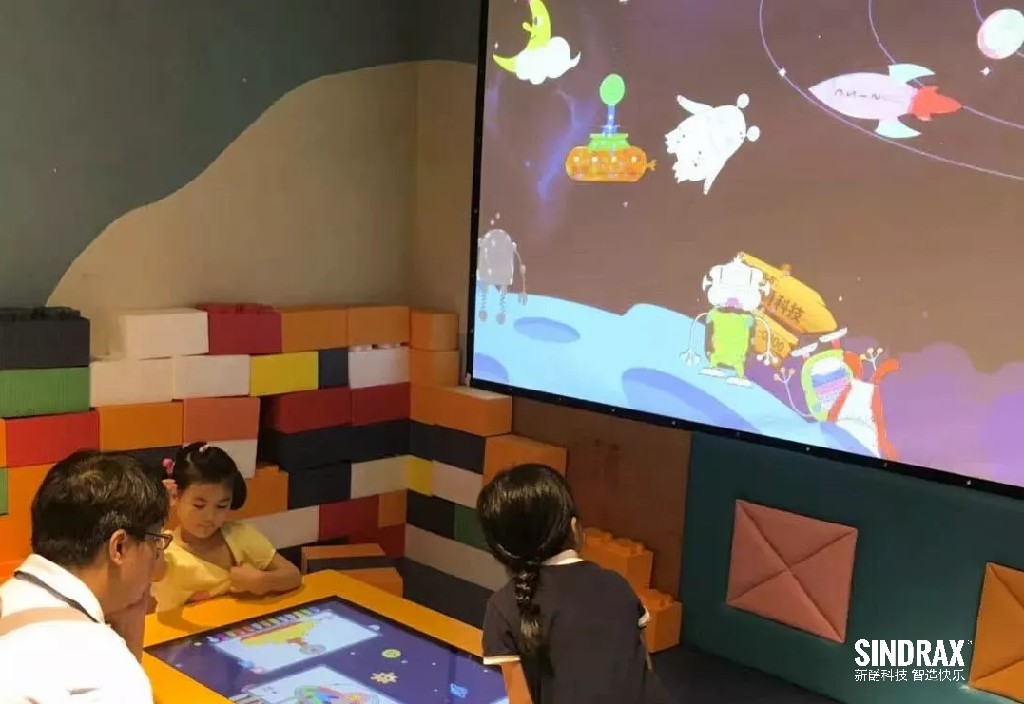 Safari African Adventure Park
In Sep. 2019, Safari African Adventure Theme Park opens in Shanghai. There you can easily find African landscape culture everywhere- the beautiful natural scenery and animated animals in African savannah, plus exciting air rope, cloud cave climbing, ocean ball pool…etc. Let kids felt as if they were really in African savannah. The FEC's whole area reaches to 2515 sq.m.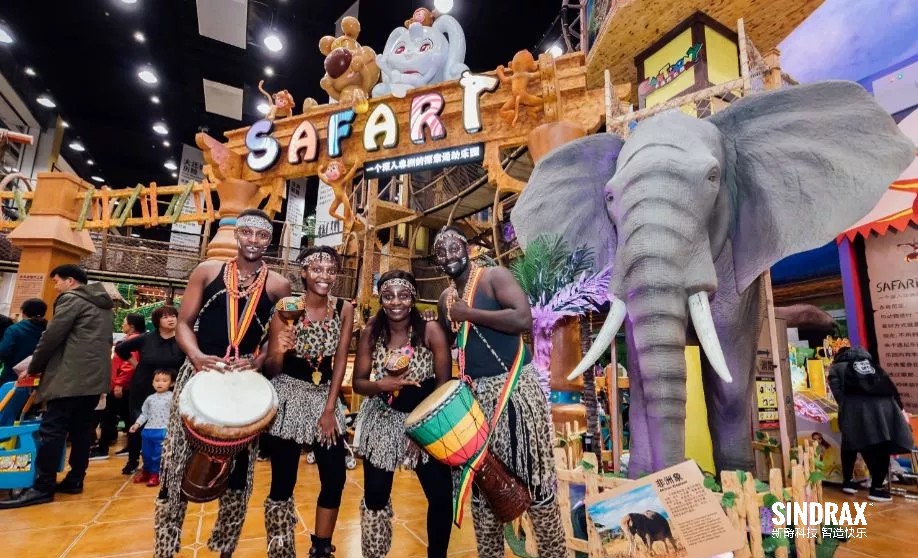 Expect these "traditional" amusement attractions, park operators want to introduce more interactive digital attractions with edutainment attributes, which promotes "learn through play" concept. Sindrax Tech was honored invited to participate in this project, and took edutainment interactive projection system into the park.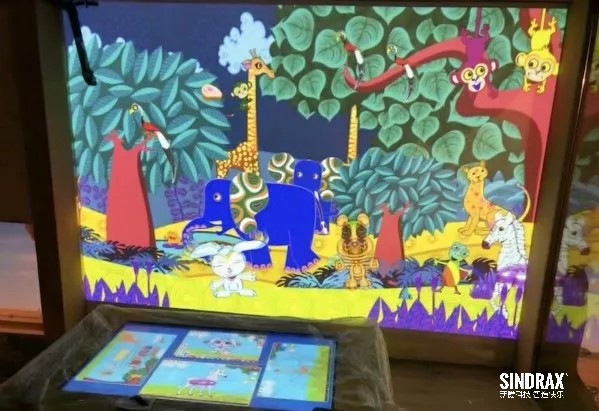 Not only providing the existing products, Sindrax Tech also integrated African culture elements into game's contents, ensures the themes park with more pedagogical meaning, and to help kids broaden their eyes, develop their knowledge, and improve their physical, creativity, and scientific thinking skills while having fun.
After making efforts by Sindrax Tech team, "Magic Brush" and "Magic slide" with African safari theme were launched. Wonderful exotic and immersive games take with new different experiences to kids- They can learn names, colors, and shapes both of animals and plants in African while doodling.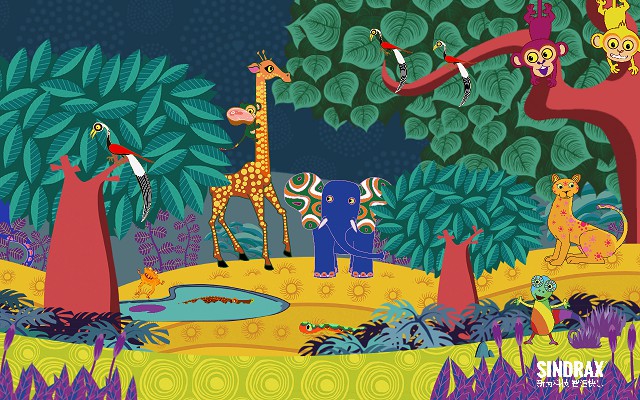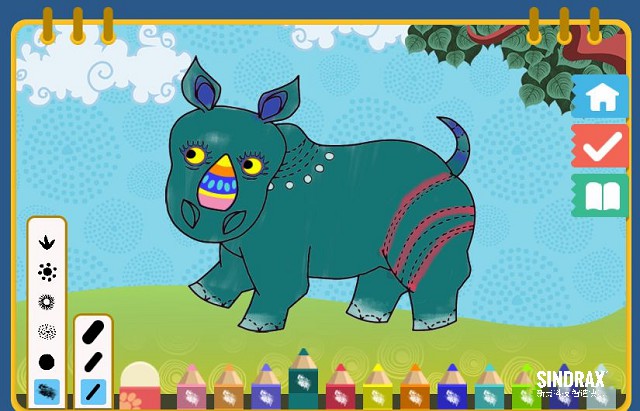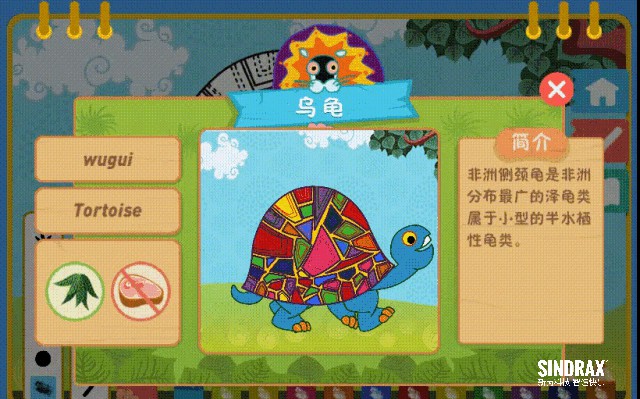 Meanwhile, the new popular product "Kids' STEM Lab" of Sindrax, also with various hands-on STEM (science, Technology, Engineering and Math) games, carries fun to enter into the reading area in the park. Kids can improve their logical thinking ability through this interesting interactive multi-touch screen game.