Sindrax Intelligent Gamified Solution for Pre-school Education Present —— at 2019 Intel IoT Executive Summit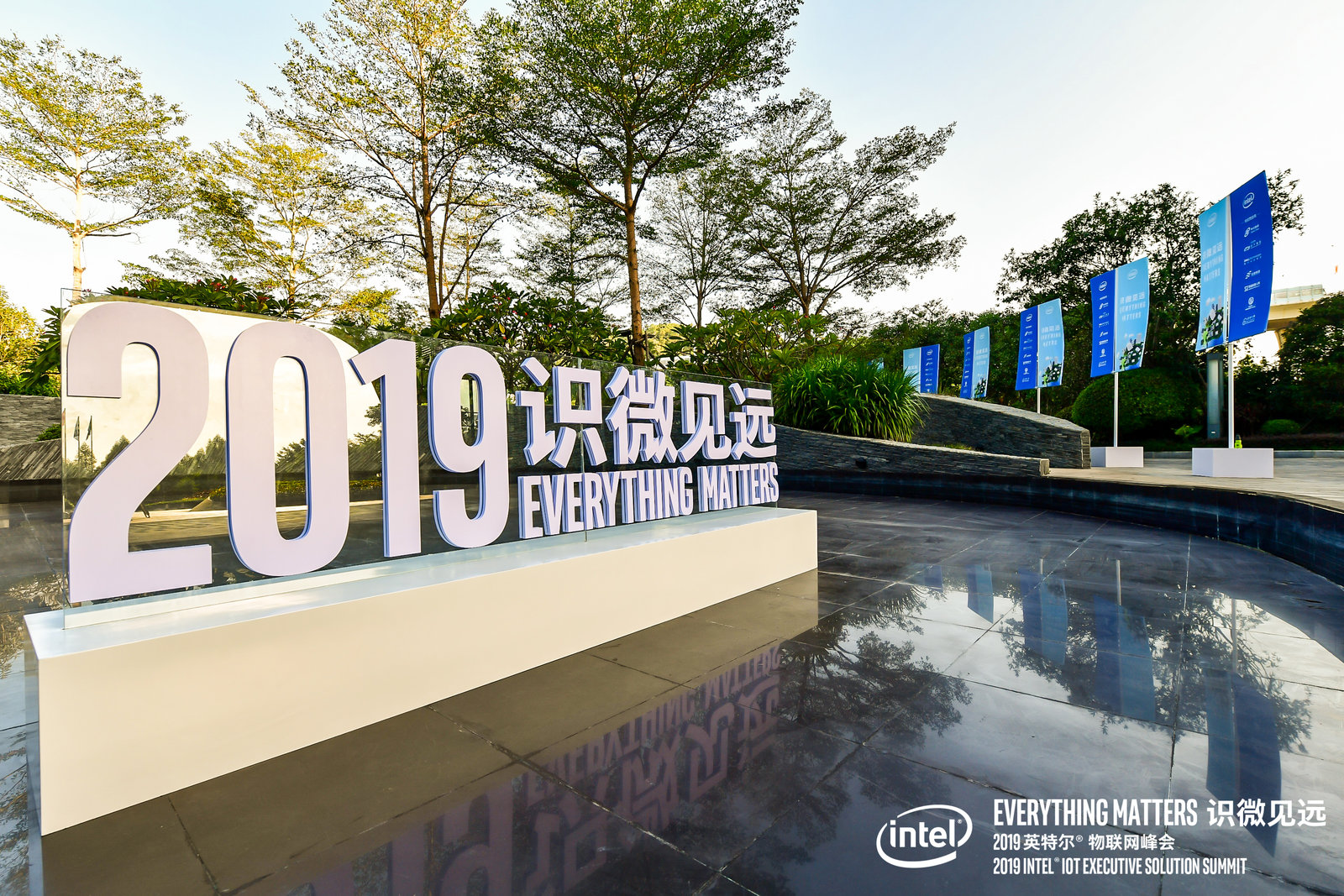 China now is becoming one of the largest markets of loT industry. Data shows that the whole market size will exceed more than 1.5 trillion RMB.
To better showcase creative applications of loT technology and exchanging industrial experiences, Intel held "Everything Matters" 2019 Intel loT Executive Summit in Xiamen during 16th-17th, Oct. Sindrax Technology was invited to take part in.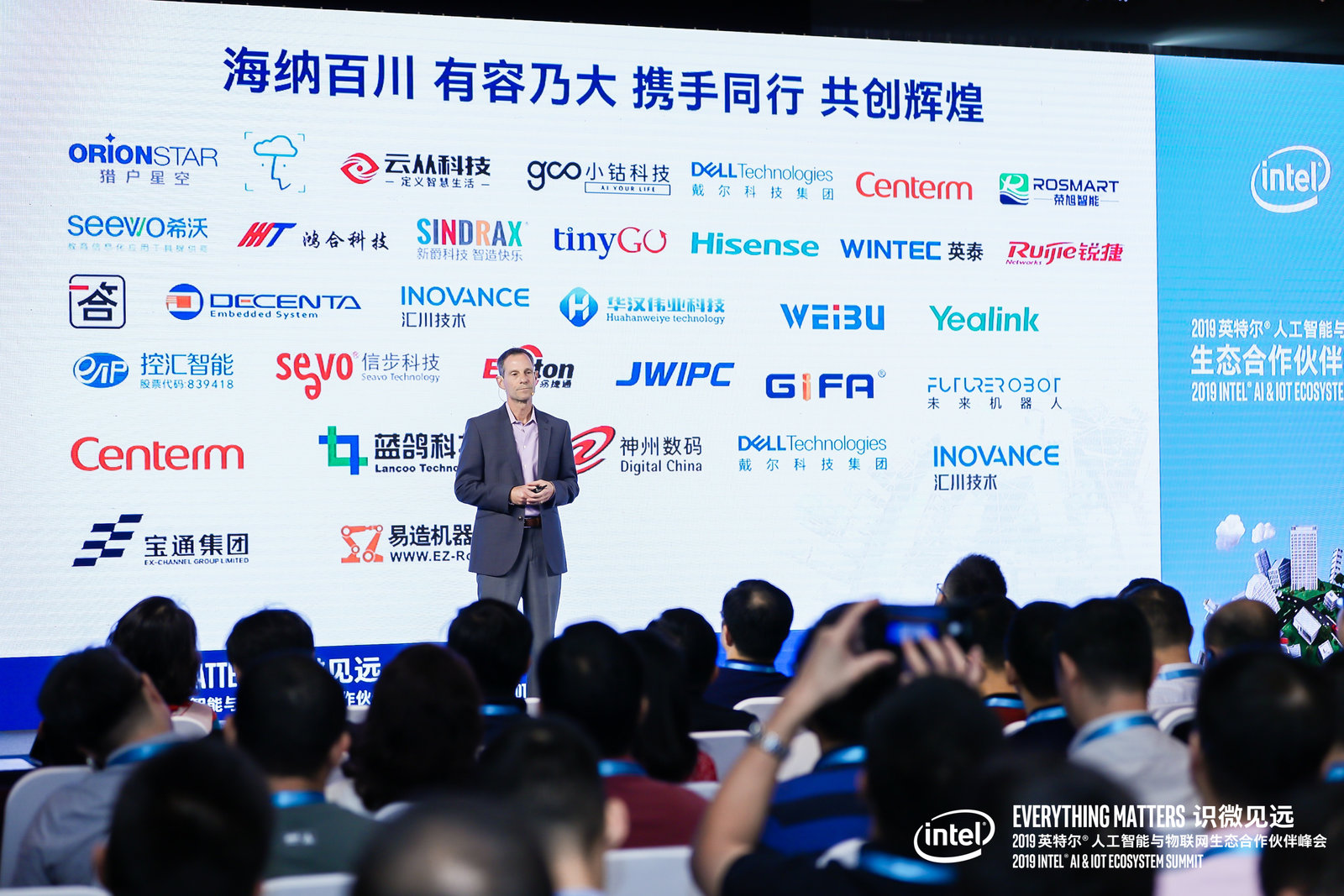 The summit presents audiences with the latest loT technology achievements and successful application scenarios including retail industry, education industry, finance industry, security and protection industry and medical industry.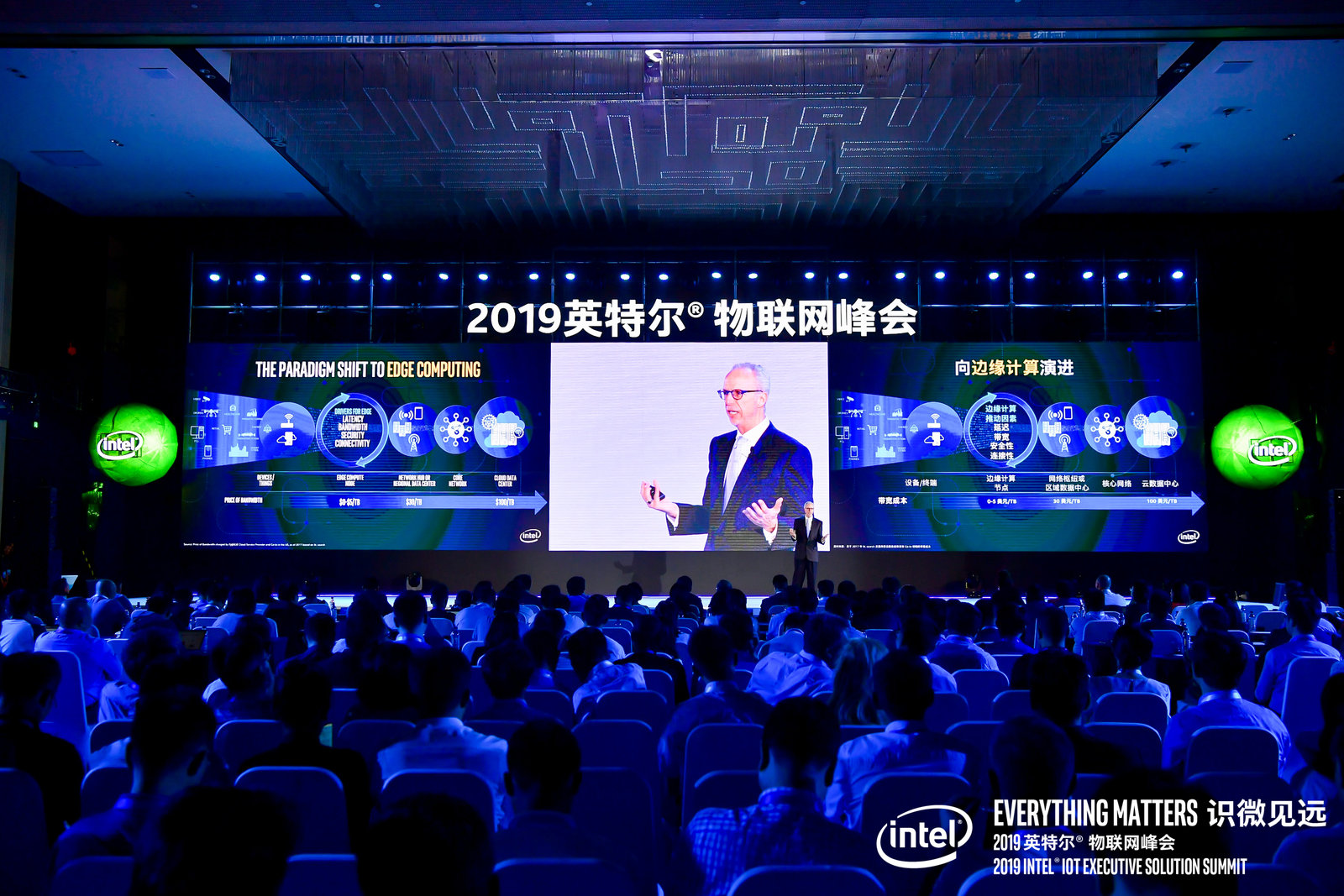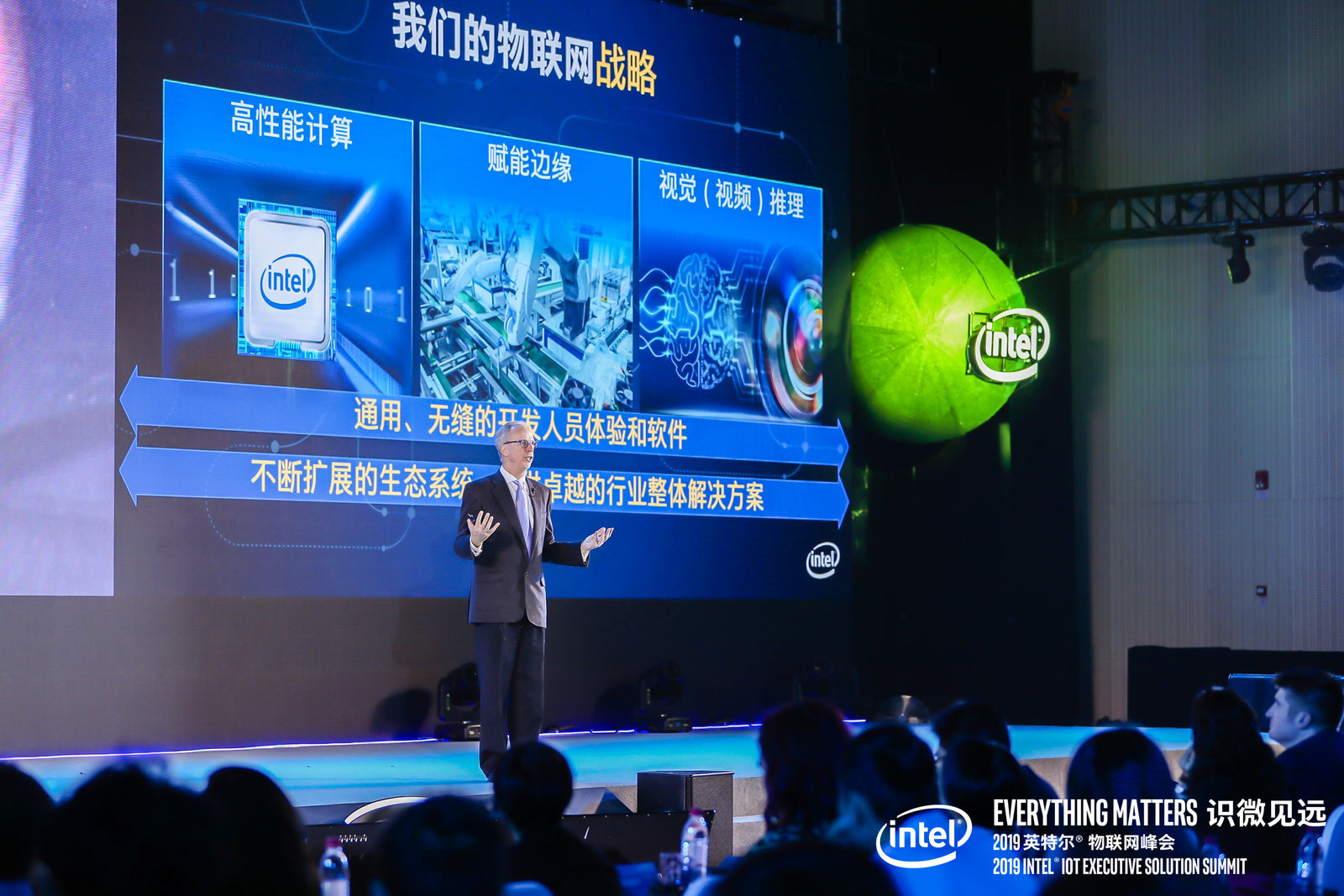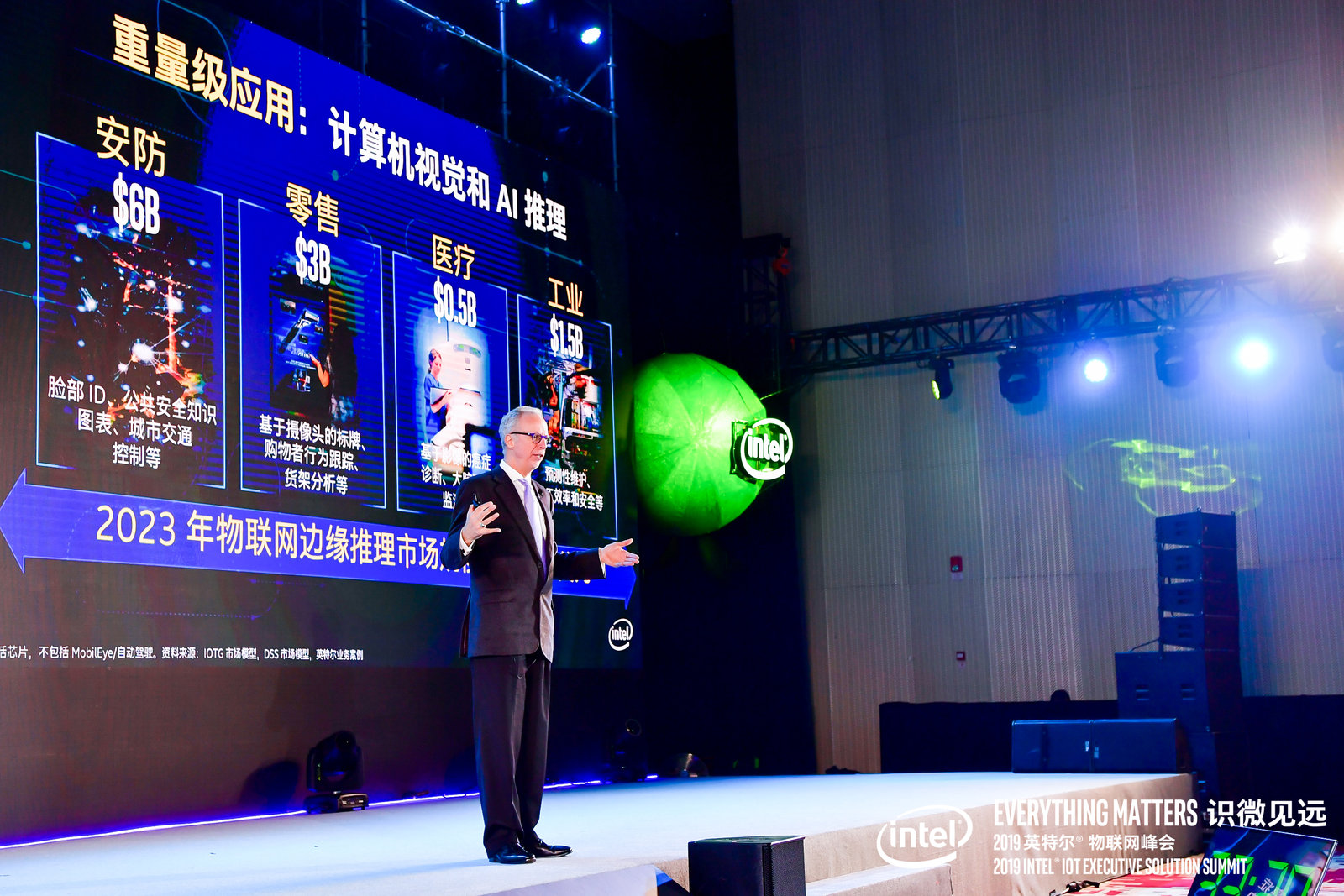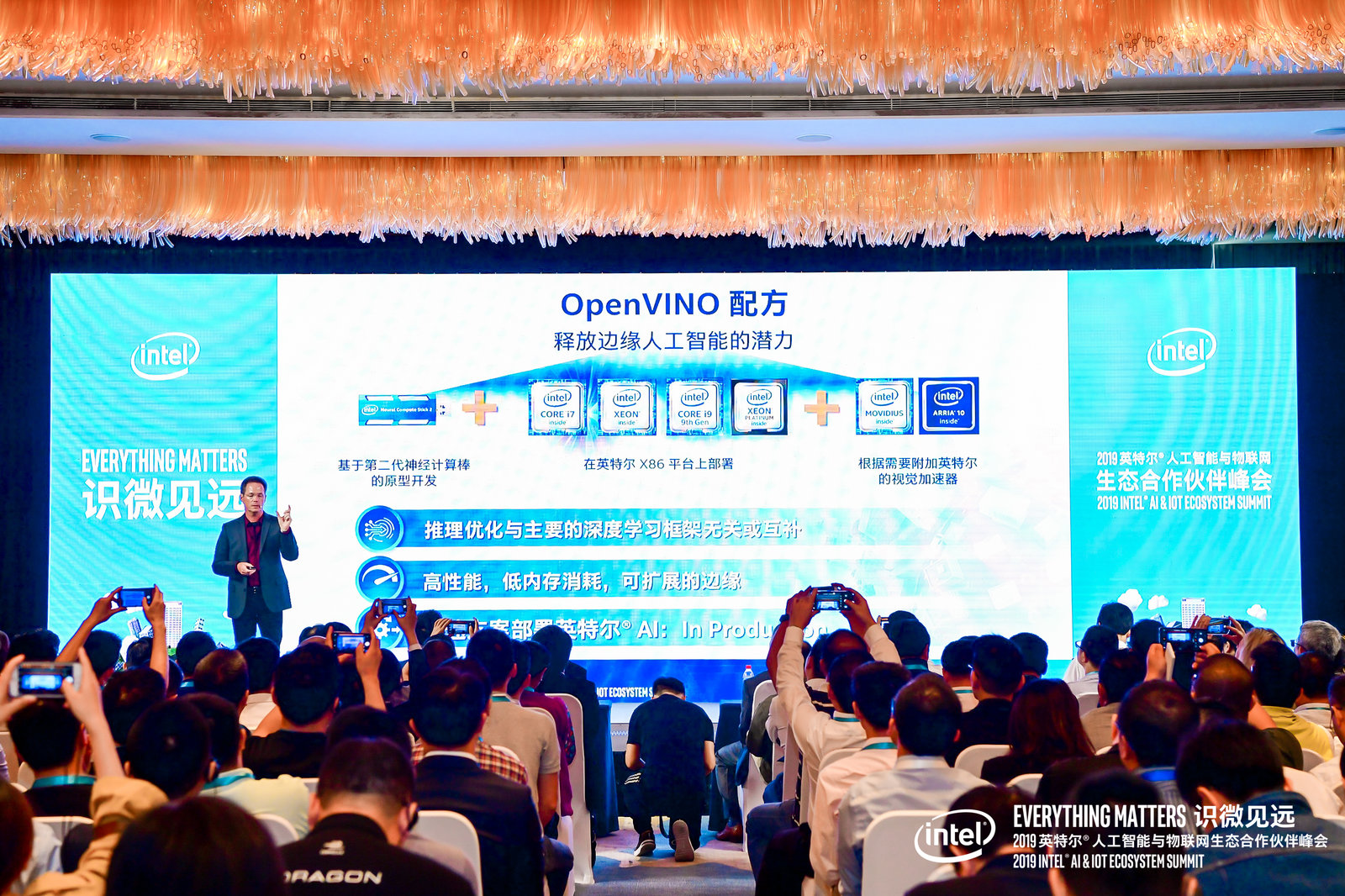 In the retail and education session of the summit, CEO of Sindrax Technology, Harry Lu introduced "Sindrax Intelligent Gamified Solution for Pre-school Education". And he also shared successful project references of Sindrax products in children playground, children retail store, kid-friendly restaurant, kindergarten and children museum.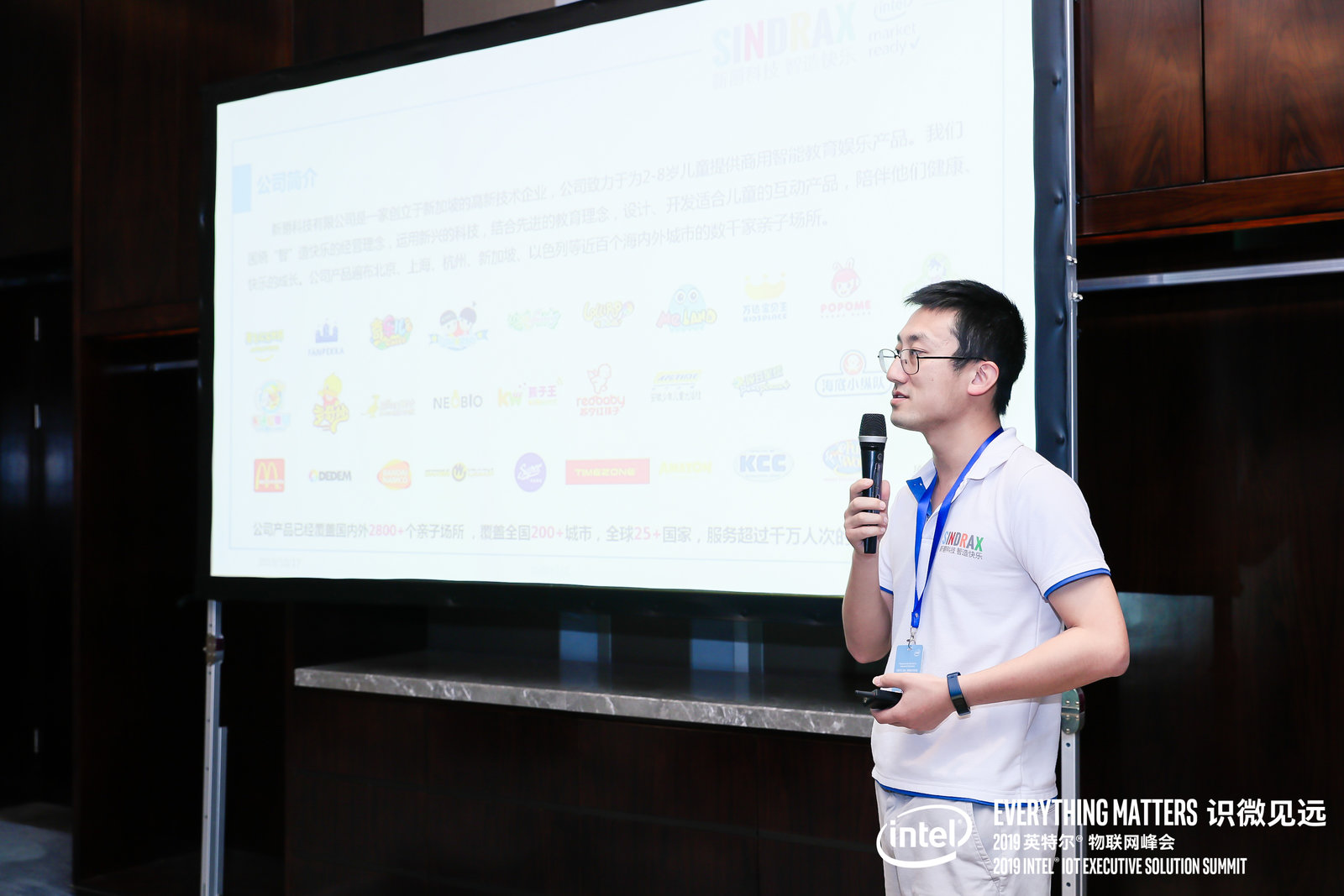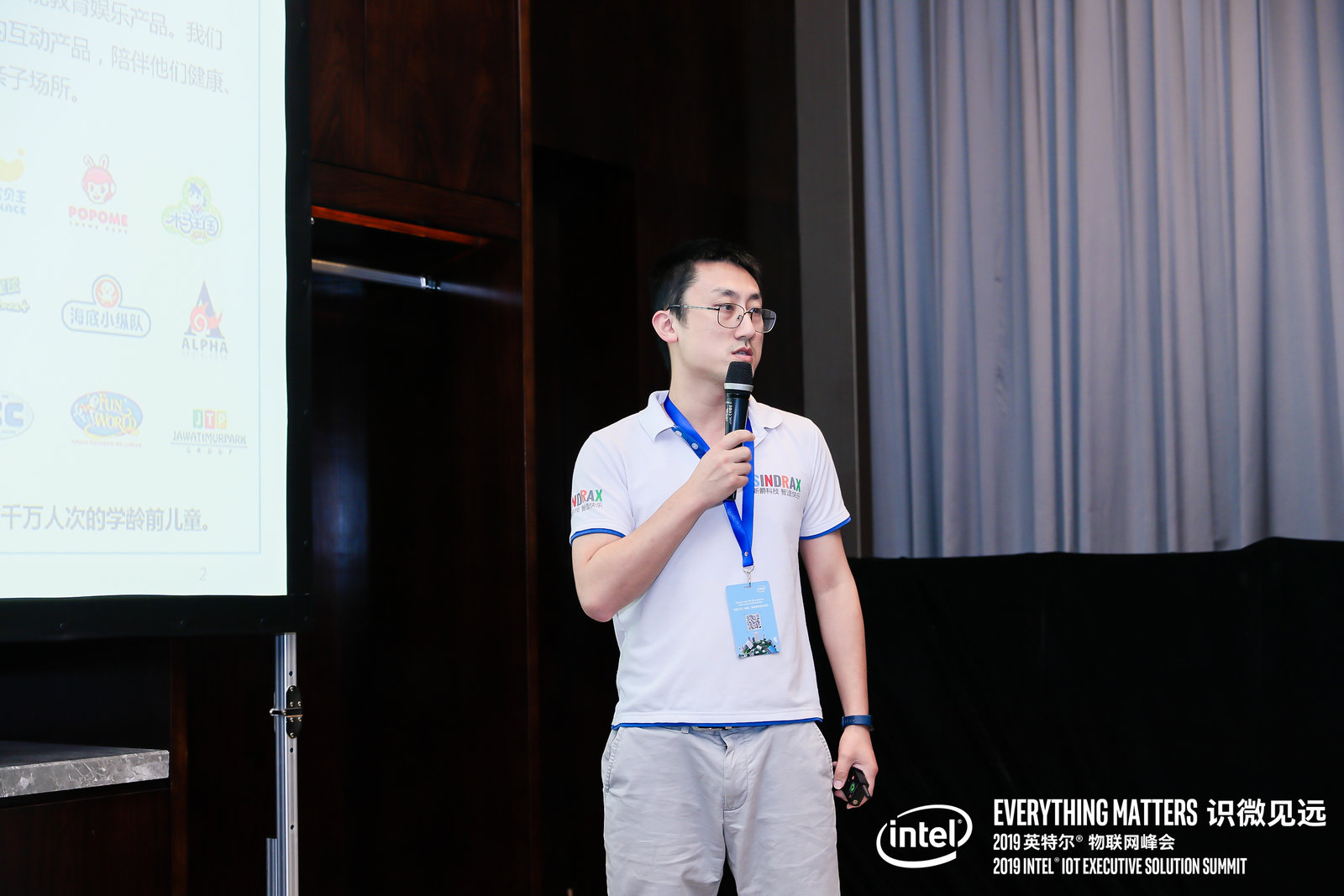 Sindrax Intelligent Gamified Solution for Pre-school Education
With natural human-computer interaction technology, the solution provides a series of digital interactive gamified edutainment products for 2-6 years old children
With the solution, traditional children spaces become more interactive and engaging for pre-school children. Meanwhile in order to provide adaptive learning, children' behavior data can be collected via various sensing devices (touch screens, IR cameras, Radar, depth camera).
All the network-connected system will deliver the user behavior data to the central cloud server for further processing, and retrieve customized teaching resources based on the processing results.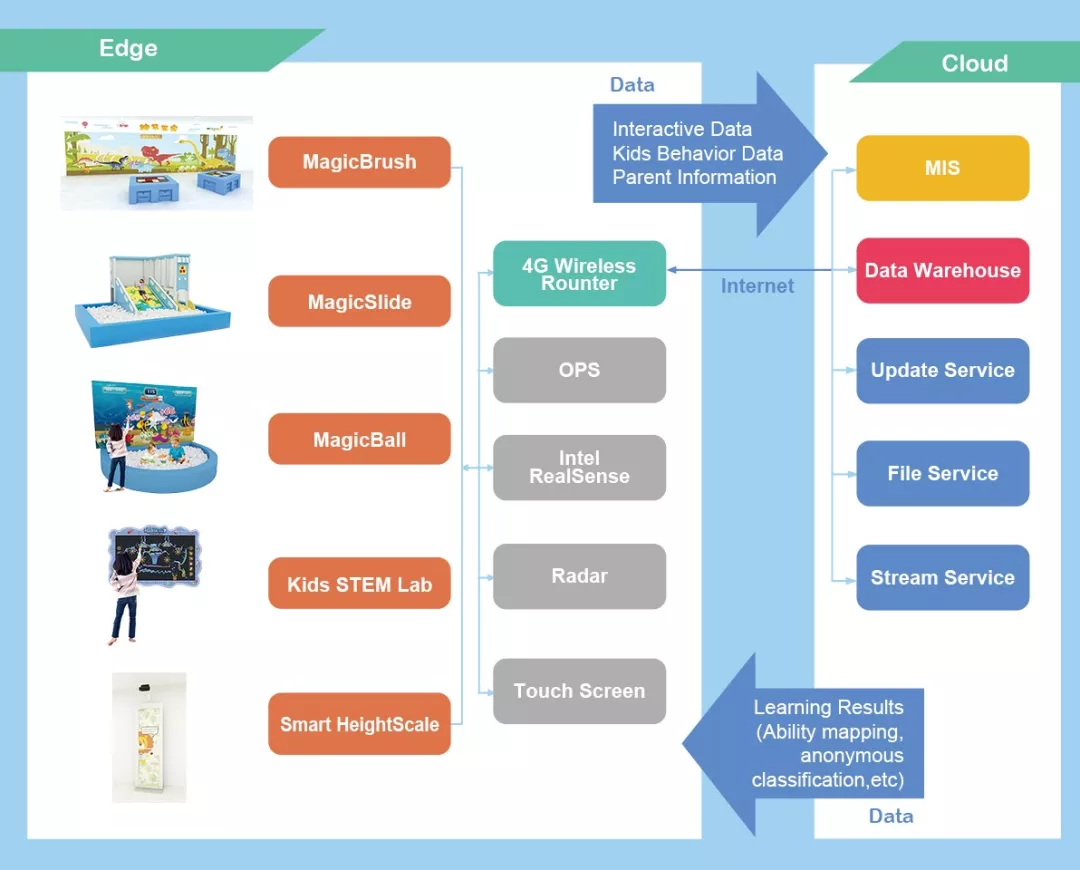 At the showcase area, Sindrax products were highly praised by senior management team of Intel and other corporate partners.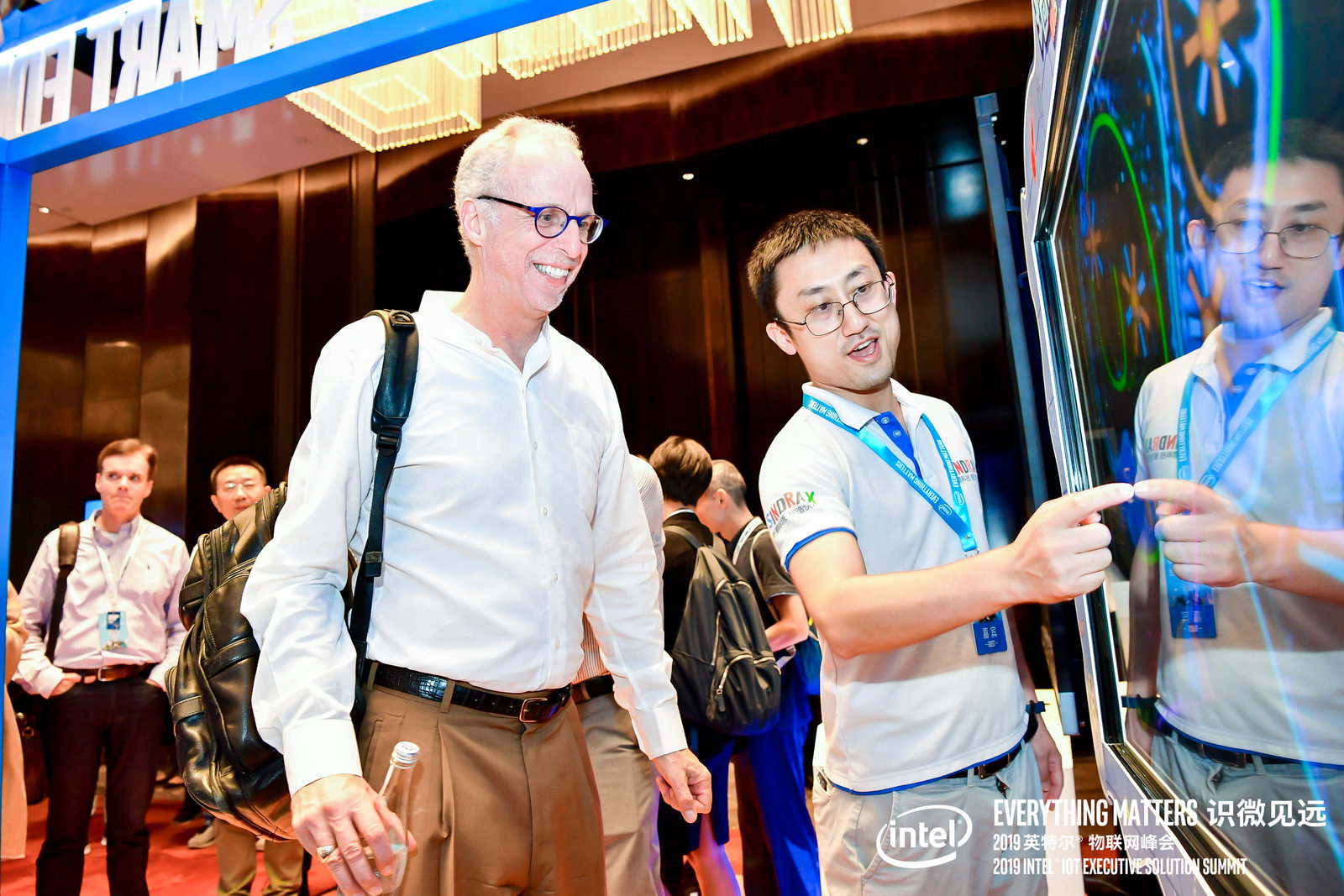 Harry Lu is showing Kids STEM Lab to Senior VP of Intel, Thomas P. Lantzsch.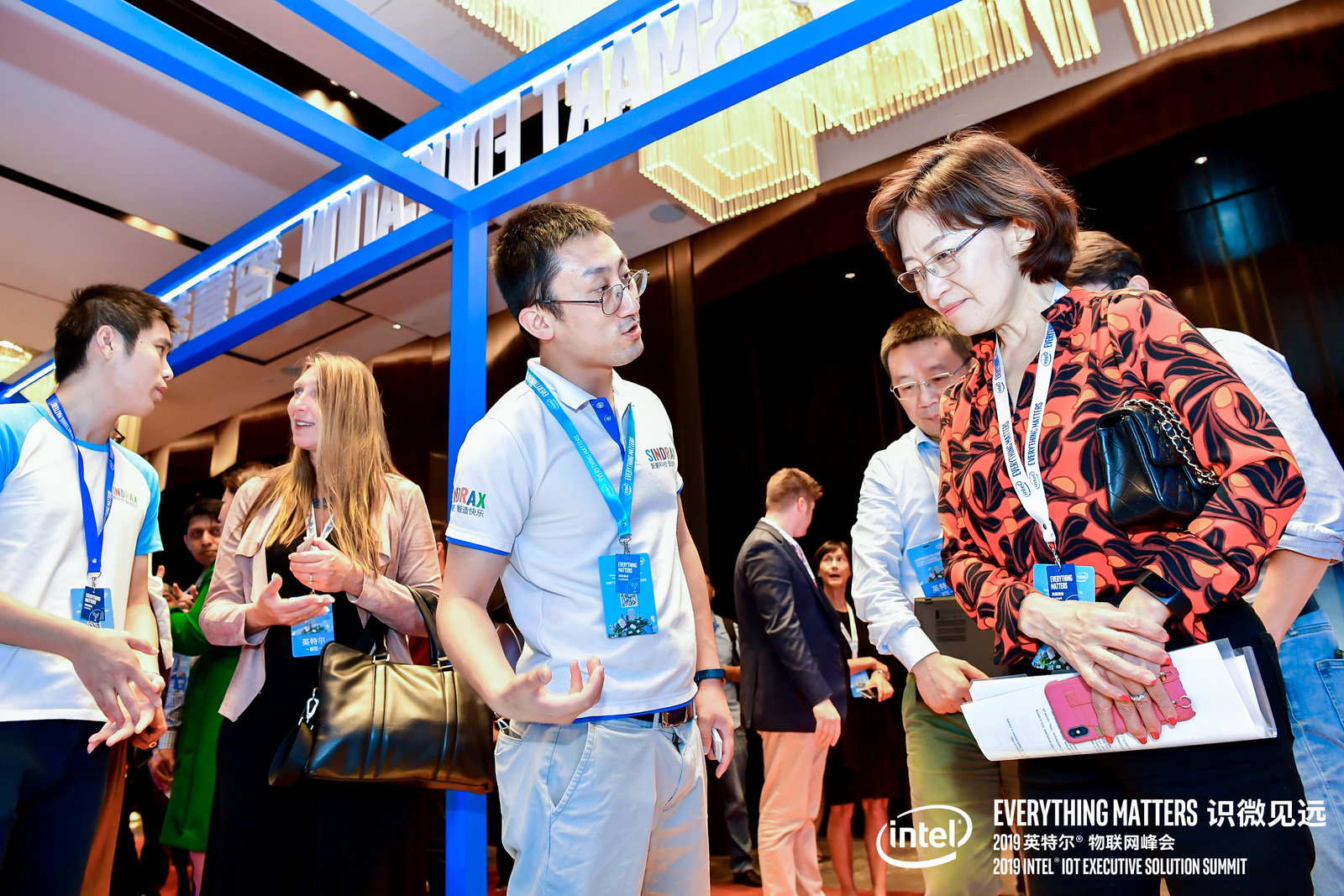 Harry Lu is introducing products to Area General Manager of Intel China, Doctor Wang Rui.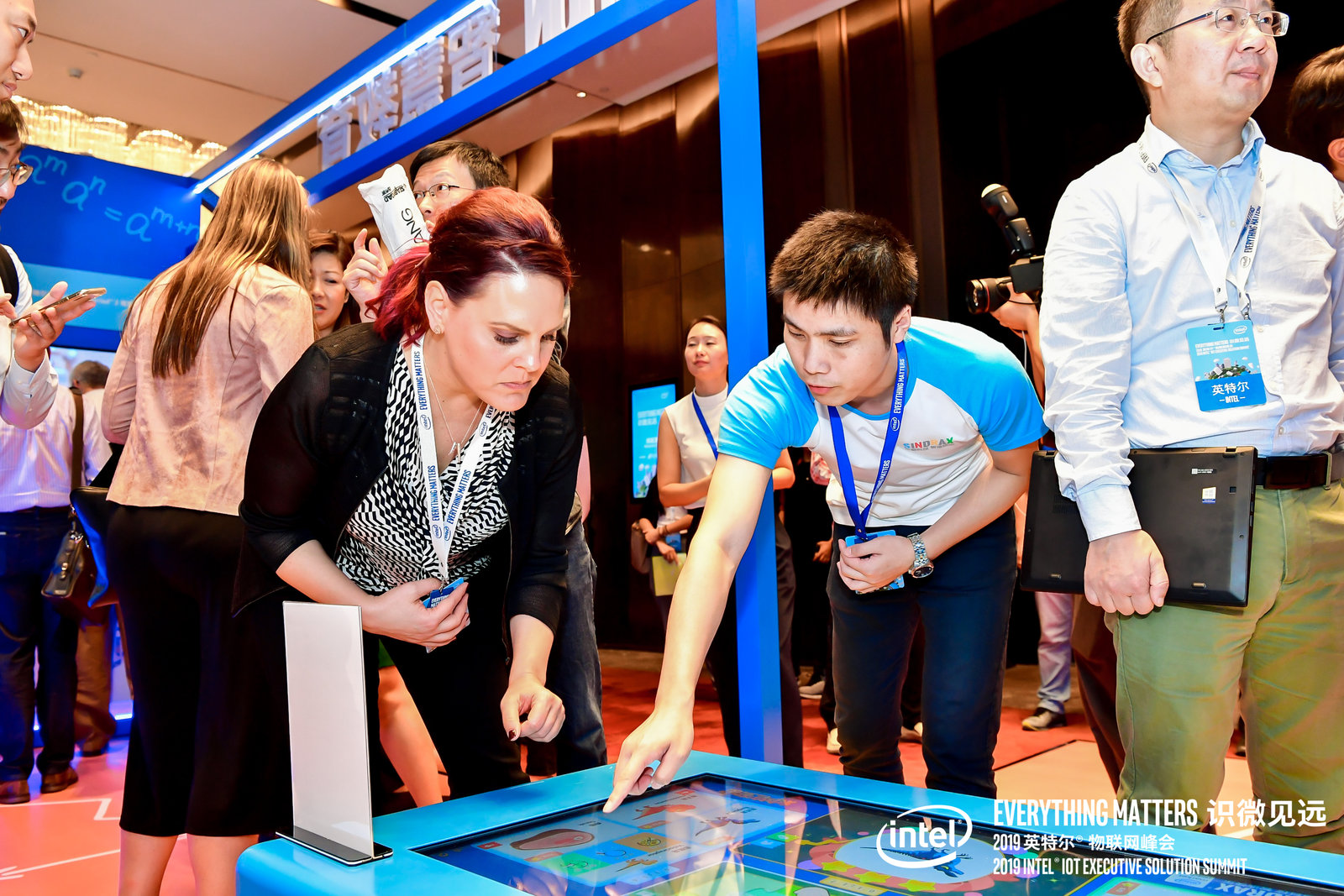 Sindrax product "Magic Brush"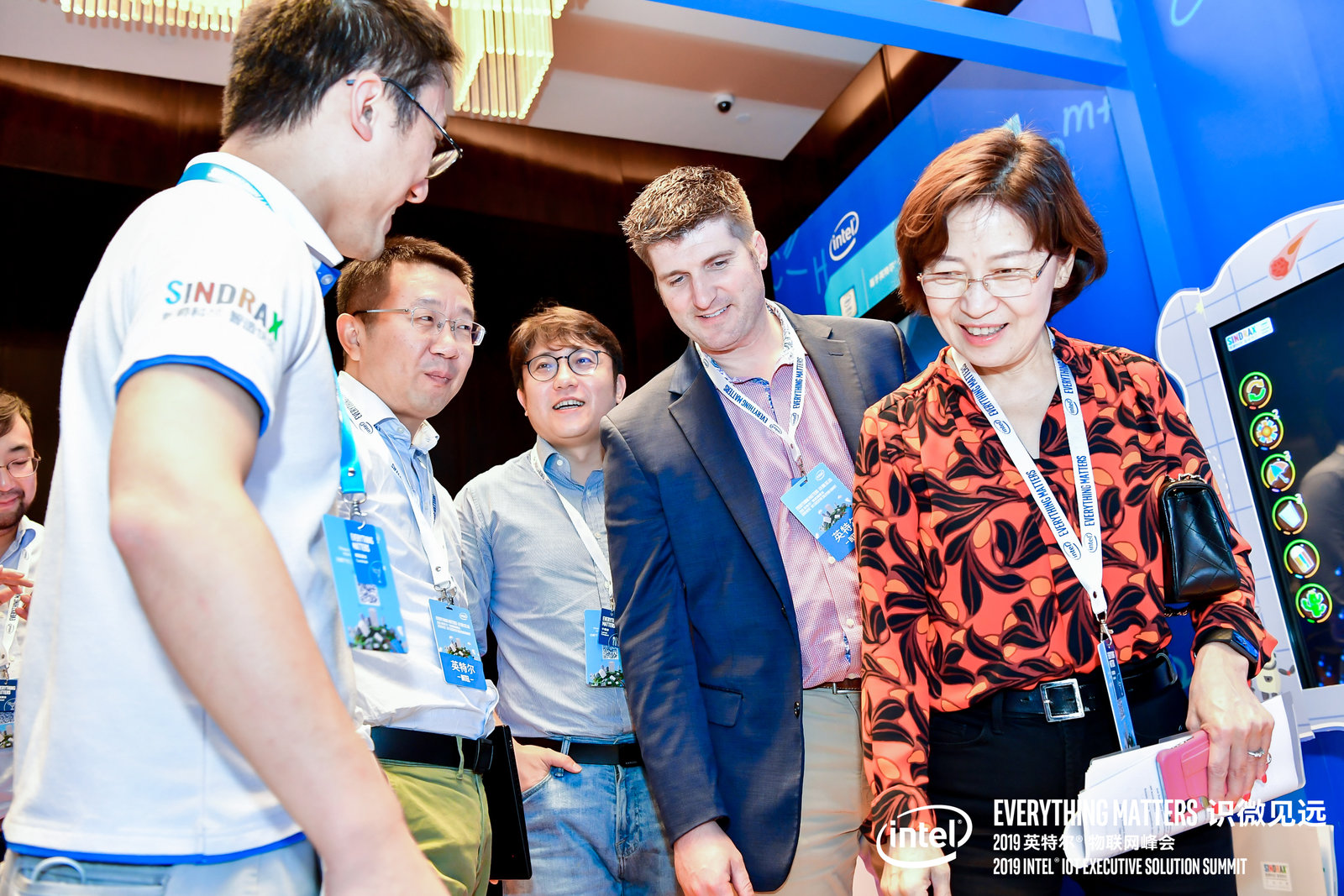 Sindrax products being highly praised by Senior Leaders of Intel.
During 2 days' summit, Sindrax exchanged successful experience with Intel and other industrial partners. At the same time, Sindrax showcased its products to this international platform. It gave Sindrax more confidence to make better IoT solutions for children and make Sindrax more well-known.