Kids enjoying the Magic Brush Interactive Sketch Book deployed in the California La Petite Playhouse Indoor Playground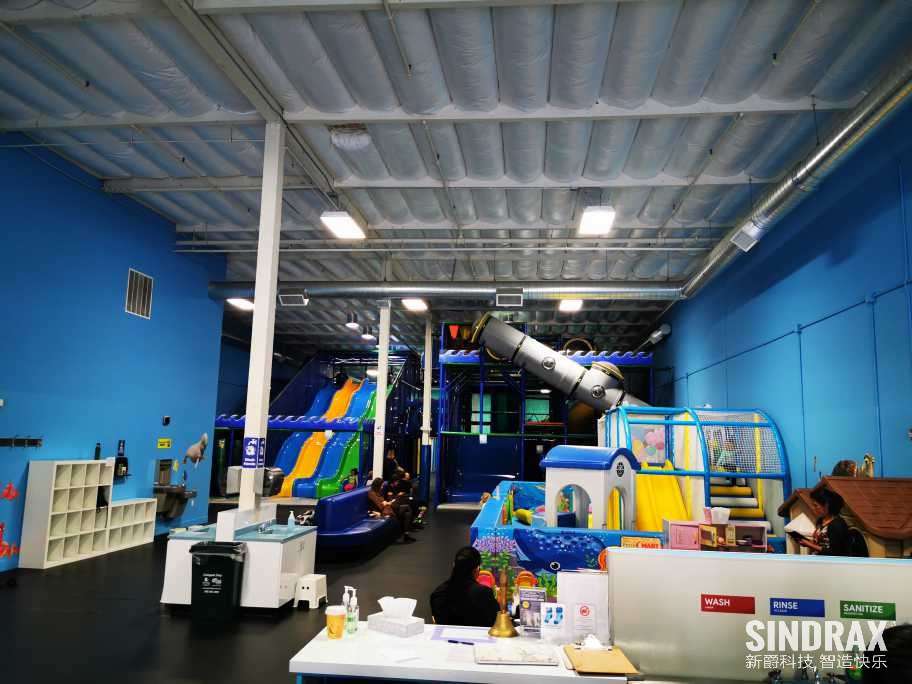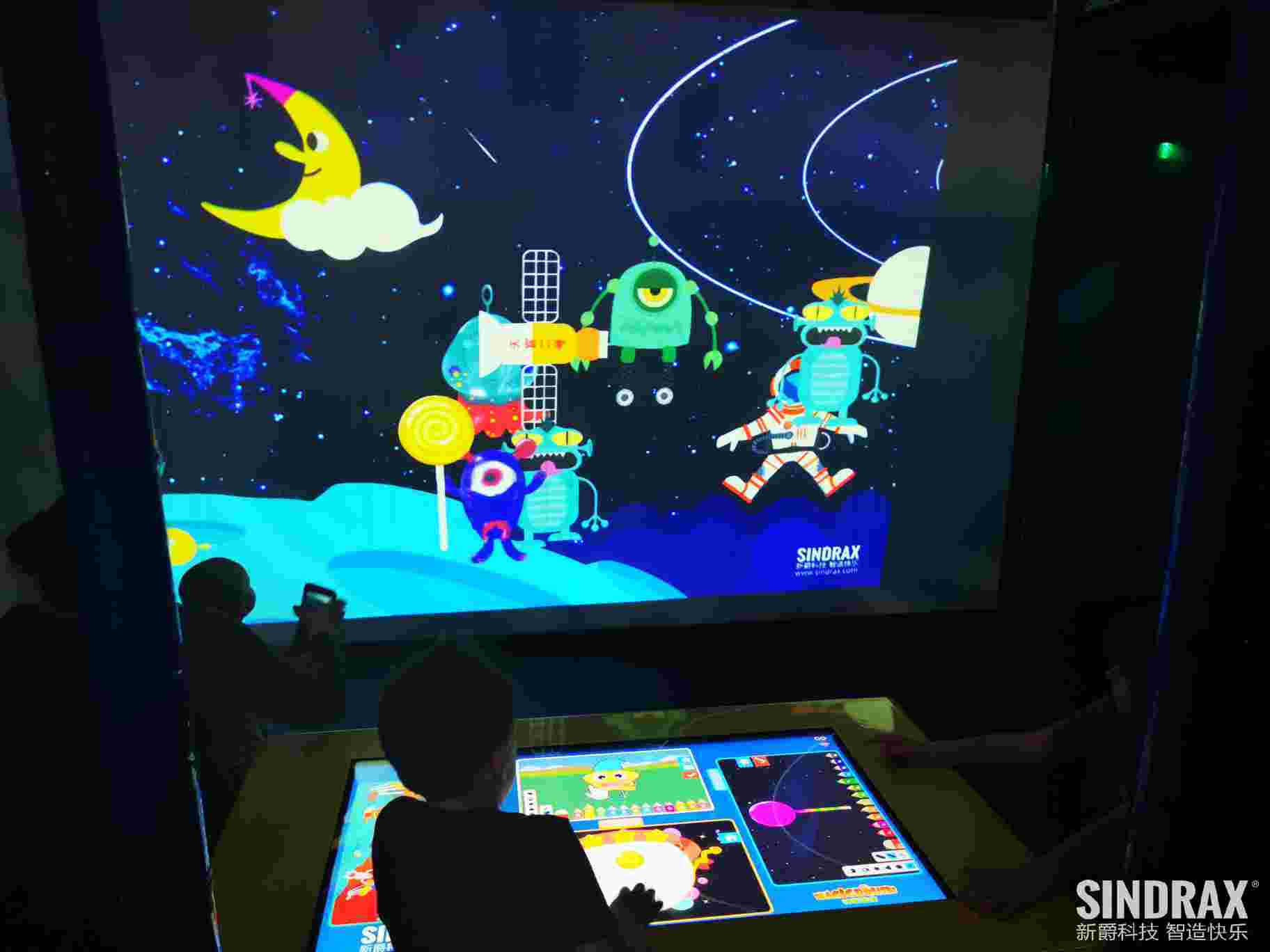 Playground Profile:
Petite Playhouse is the ultimate indoor destination for children to play, explore, and most importantly…have fun! has specifically designed Playhouse with the whole family in mind. Incredible 10,000 sq. ft. the facility includes giant undersea-themed play structures, separate baby/toddler structure, Magic Brush Interactive Sketch game, climbing wall, 2 sport courts,  and private party rooms for birthday parties and special group events.
Magic Brush Interactive Sketch Book
It is a multi-media interactive entertainment system for preschool kids to develop their creativity and scientific thinking.  Kids can interact on the big touch-table, and generate an "alive" scenario on a large projected screen. This product utilizes computer vision, multi-screen interaction, AR technology.