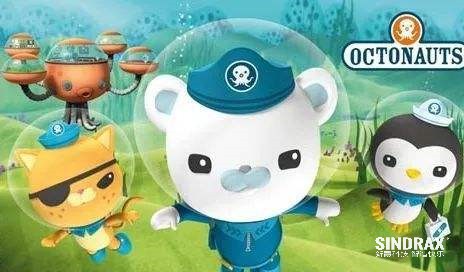 Sindrax has teamed with Wanda Kids to produce a range of Octonauts themed interactive projection products for Wanda Kids Indoor Playgrounds.
It is the ratings champion of BBC Children's Channel. And after its broadcast in China, it has become a superb IP with nearly 30 billion hits on the entire Internet!
There are millions of big fans in every age group from 3 years olds all the way to 13 years olds. And every character in this cartoon has unique appeal for kids!
This cartoon is The Octonauts.
Since the pre-school series was first broadcast on state television broadcaster CCTV in June 2014, Octonauts has become a huge success in China.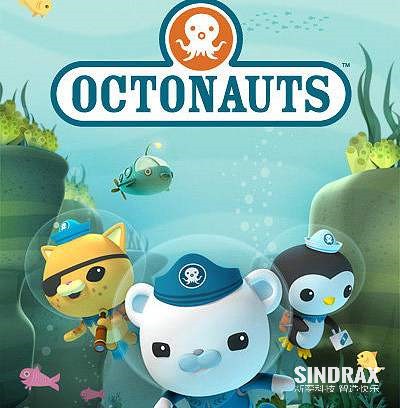 "Magic Brush" Interactive Touch Table Game is a multi-media interactive entertainment system for preschool kids to develop their creativity and scientific thinking.  Kids can interact on the big touch-table, and generate an "alive" scenario on a large projected screen. This product utilizes computer vision, multi-screen interaction, AR technology.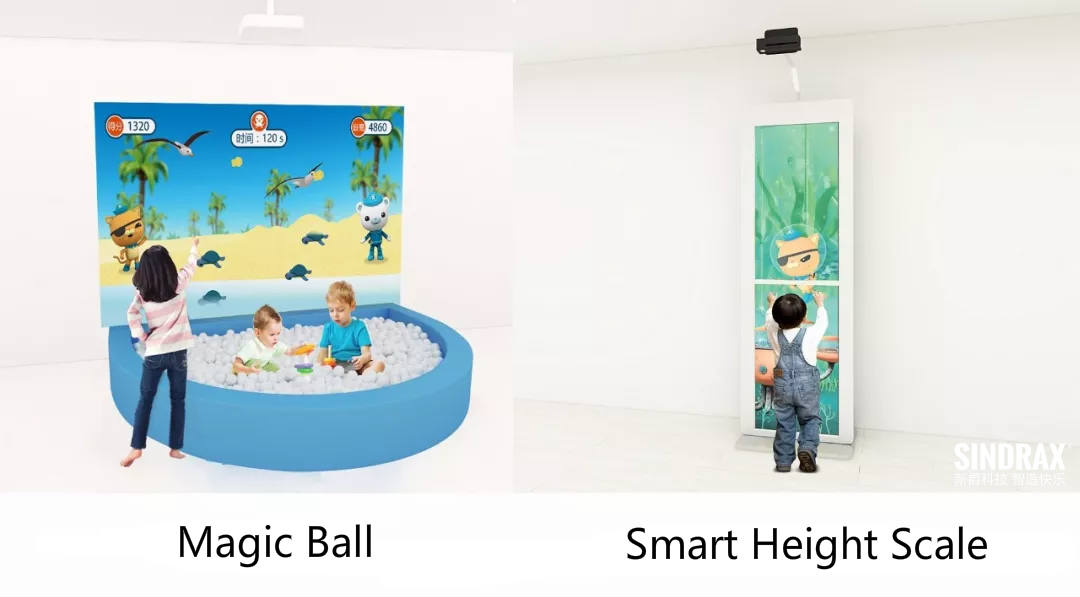 "Magic Ball" is an innovative ball-throwing game, which combines traditional ball pool with multi-media interactive system. Kids strike ocean balls to characters on the interactive screen, and the screen shows eye-catching effects. This product helps kids develop various physical skills.
"Smart Height Scale" is a multi-media height scale system for kids. Kids can have non-contact height measurement after standing at front of an LCD screen. The screen displays dynamic visual effects and an animated cartoon character during the measurement process which bring a lot of fun to kids.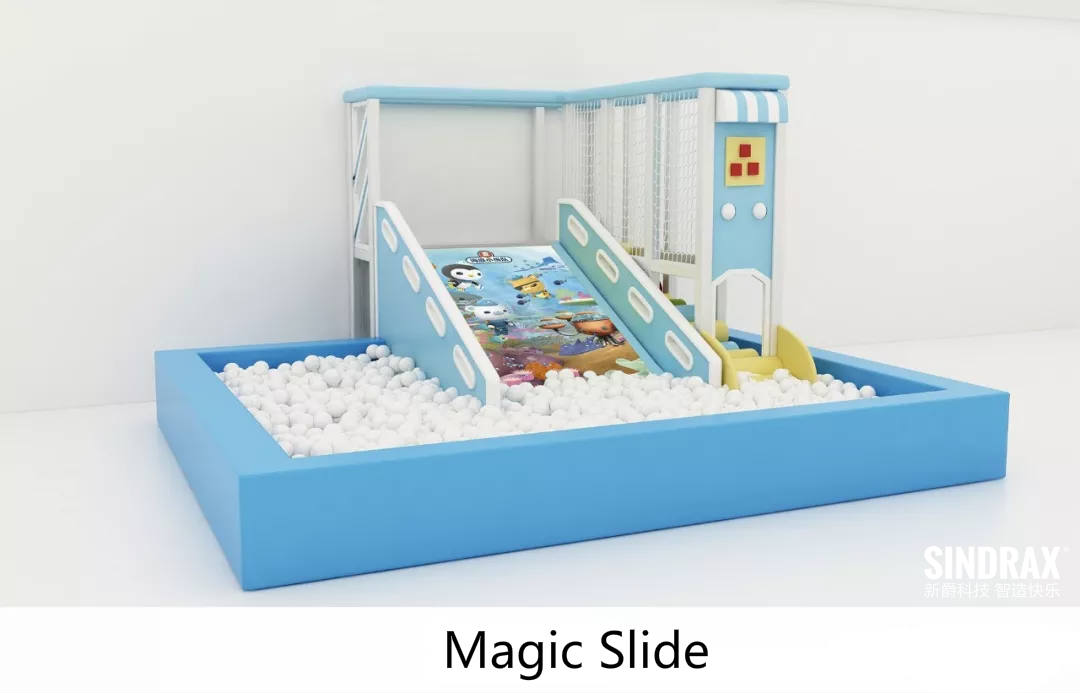 "Magic Slide" combines traditional slide with motion sensing technology. Kids can interactive with virtual content while sliding. The product adds more fun and interactivity to the normal slide, which creates completely new experience.
Magic Wall + The Octonauts

The fact that The Octonauts is so popular among children and even parents is inextricably linked to its edutainment function of exploring the wonders of the ocean and discovering unknown creatures, so when The Octonauts IP is designed into Sindrax's Interactive projection solution, it brought a lot of traffic to children indoor playgrounds.
Magic Wall is an Interactive Wall Projection System that integrates real decoration with digital content. When kids touch a real decorative wall, appealing visual effects emerge around the touching point, which makes kids look like magicians. The Magic Wall's Octonauts theme retains the edutainment feature, combining the interactive technology with marine life and elements in a fun and engaging way to enrich kids' knowledge. (Kids can make creatures "alive" by touching them. There are also audio introductions.)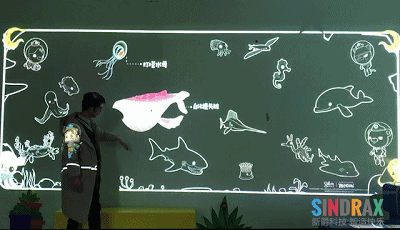 The Octonauts theme has more games compared with original Magic Wall themes.
Treasure Hunting: This game will promote kids' observation and reaction skills.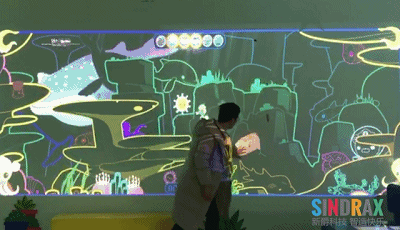 Limited Time Challenge: This game can enhance kids' sense of time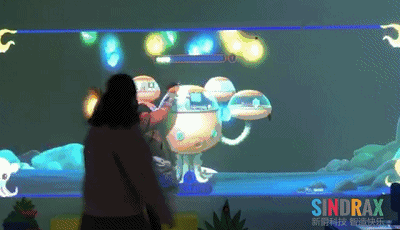 Simultaneous clicking Challenge: This game will promote kids' physical coordination and teamwork skills.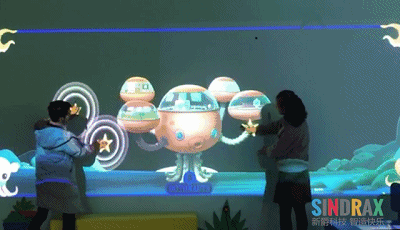 Magic Trampoline + Wall + The Octonauts
Magic Trampoline Interactive Children Trampoline game combines traditional trampoline with motion-sensing technology. Kids can interact with virtual content while jumping. The product enhance normal trampoline with more fun and interactivity. What will happen when interactive trampoline meets super IP?
New Game for The Octonauts Theme:
Game A: The animated characters on the wall will jump at the same time as the children when they step or jump on the items of the IP characters of The Octonauts. And the badges of the fish and submarine will play the corresponding animation, too.
Game B: When the blue progress bar turns yellow, the character will pops up randomly. And at this time, if the child steps on the object again, fireworks will be emitted.
Allowing children to interact and play with their favorite animated characters will fully engage their athletic nature while developing their observational skills!