On 19thNov, the International Amusement Park and Theme Park Expo hosted by IAAPA (International Association of Amusement Parks and Attractions) grandly opened at the Orange County Convention Center. Let's follow Sindrax and visit the largest amusement event in the world!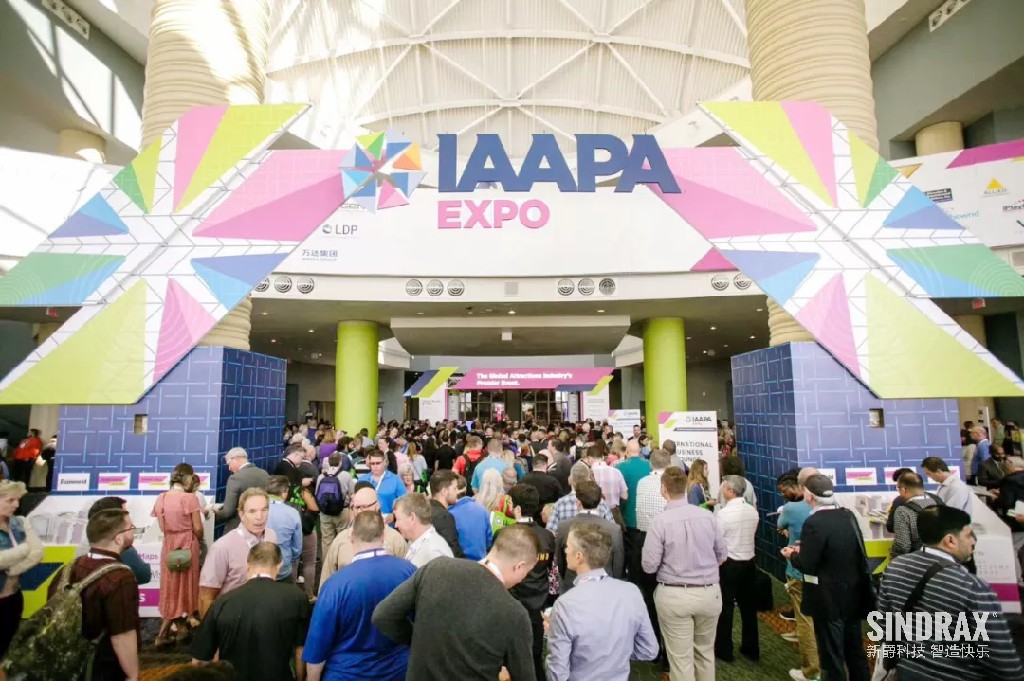 Start a new 100 years with innovation.
It is reported that the IAAPA, founded in 1918, has a history of 101 years. Last year, Sindrax Technology also participated in the American IAAPA Attractions Expo as an exhibitor.
After a year, Sindrax Technology came here again with new products and new game themes.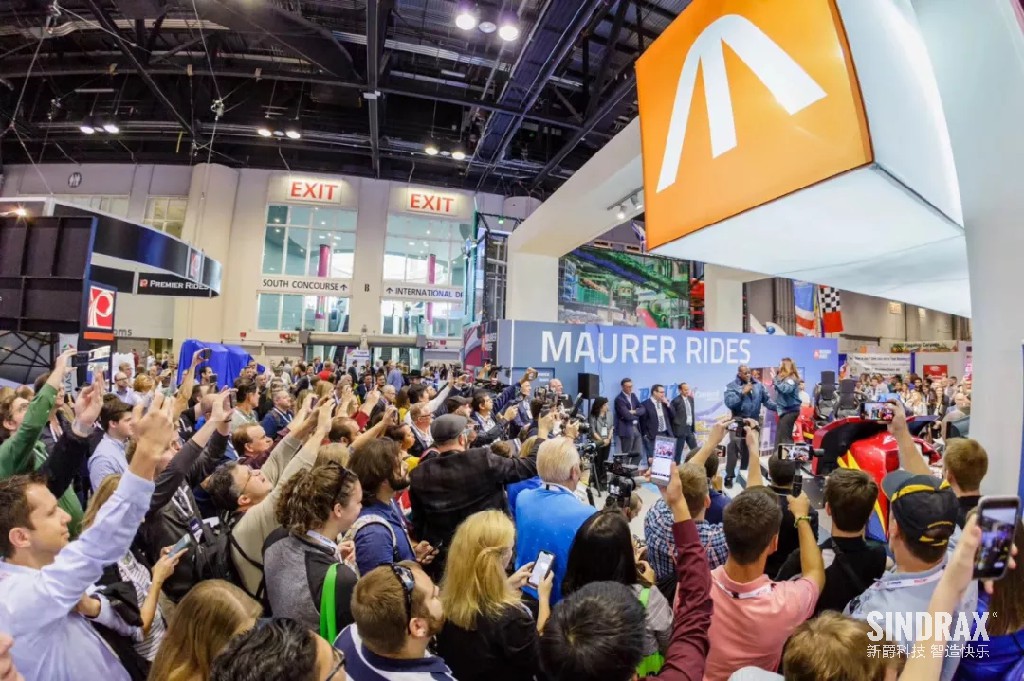 The scene was crowded with people, gathering professionals of amusement industry from all around the world.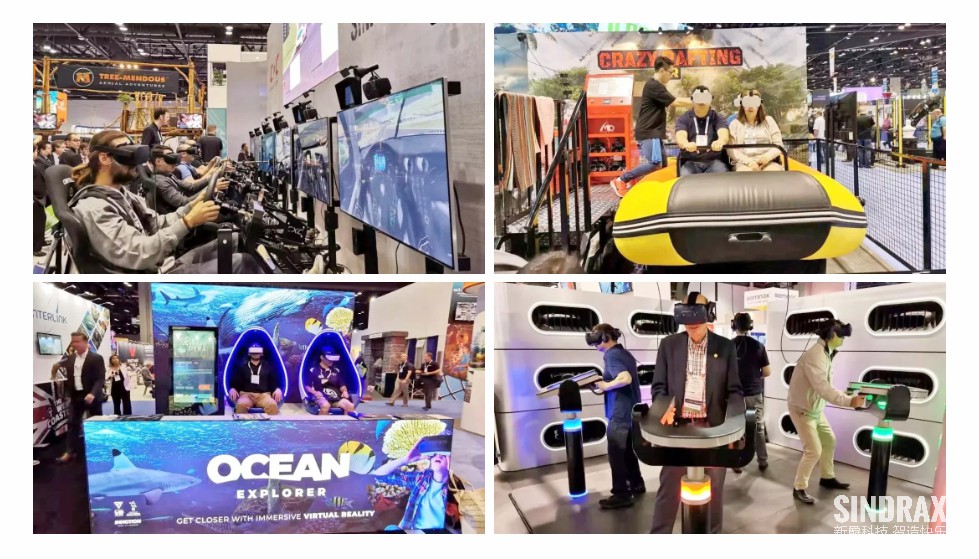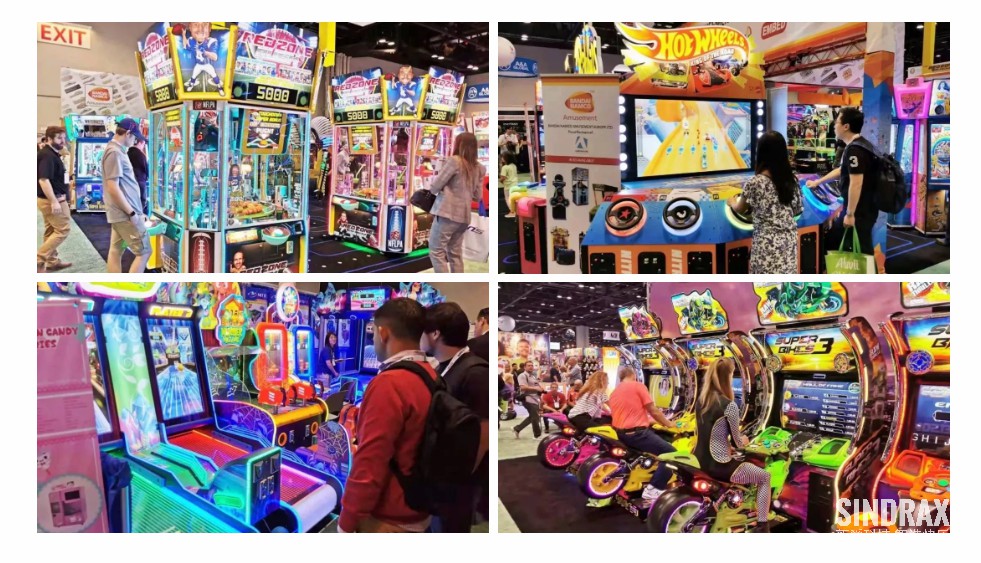 Video Arcade Games and Gifts Products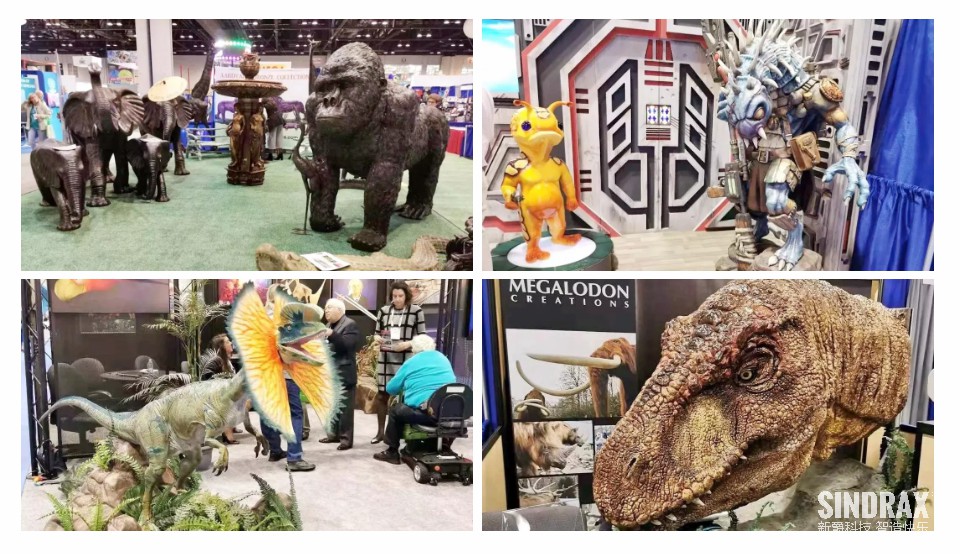 Atmosphere and Environment Projects
Sindrax New Products at the EXPO
Sindrax Technology participated in the EXPO with Magic Brush, Magic Ball, Kids STEM Lab and Crazy Trampoline. These interesting edutainment interactive projection products attracted many guests and were well received.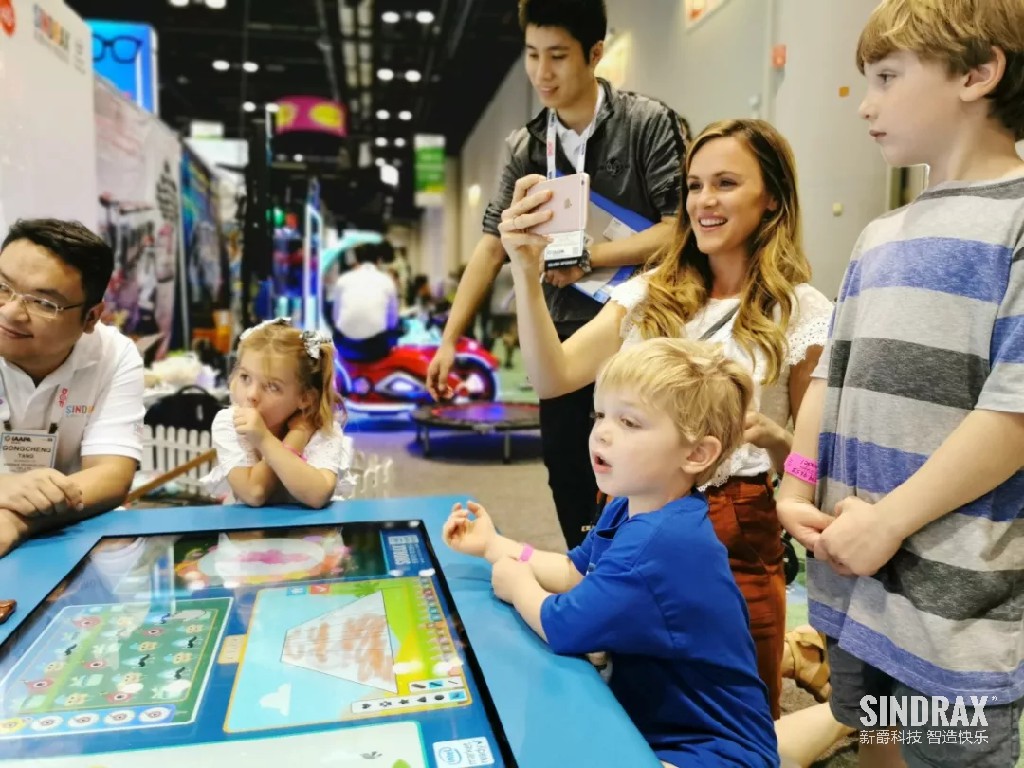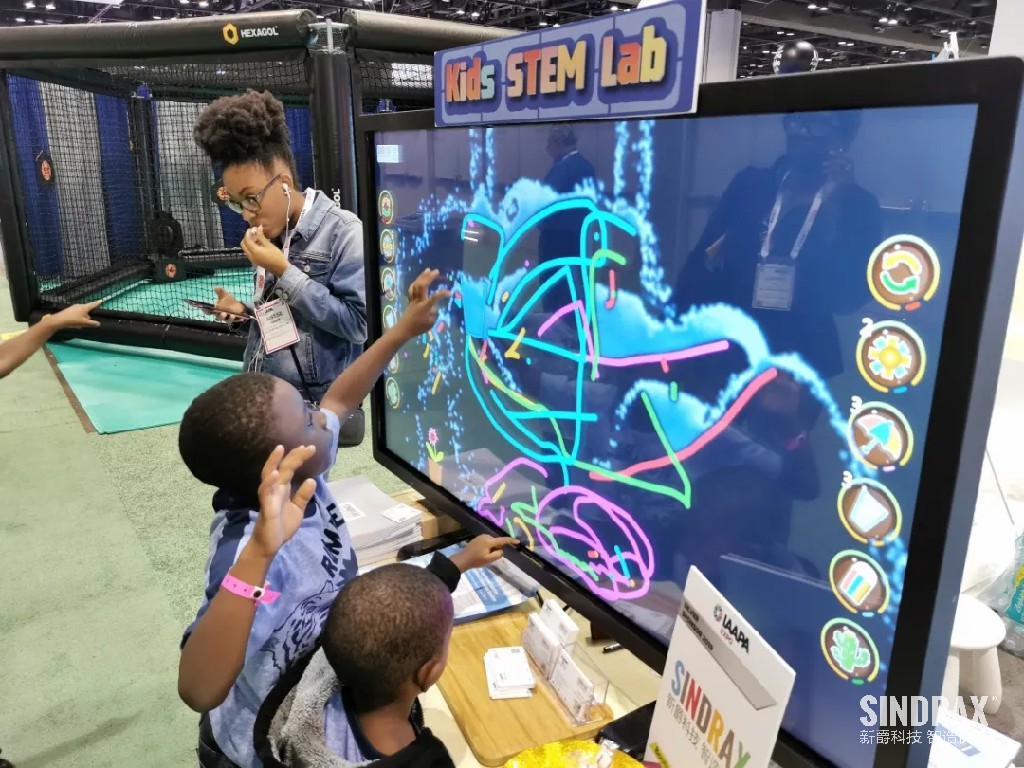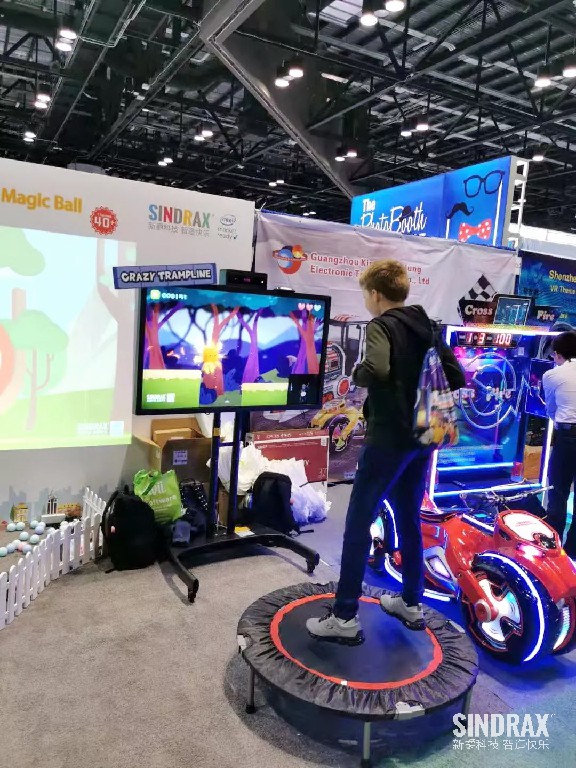 Children are the best inspectors of the product. Here they can immerse themselves and get an extraordinary interactive experience.
Luncheon Time
As the FEC Luncheon Silver Sponsor of the IAAPA Luncheon, Sindrax Technology has conducted close exchanges with brand operators of FEC around the world at the banquet.
The three-day luncheons were centered on "Case Studies of Global Excellent FEC", "Marketing and Promotion Activities", and "Sales Goals for Birthday Parties".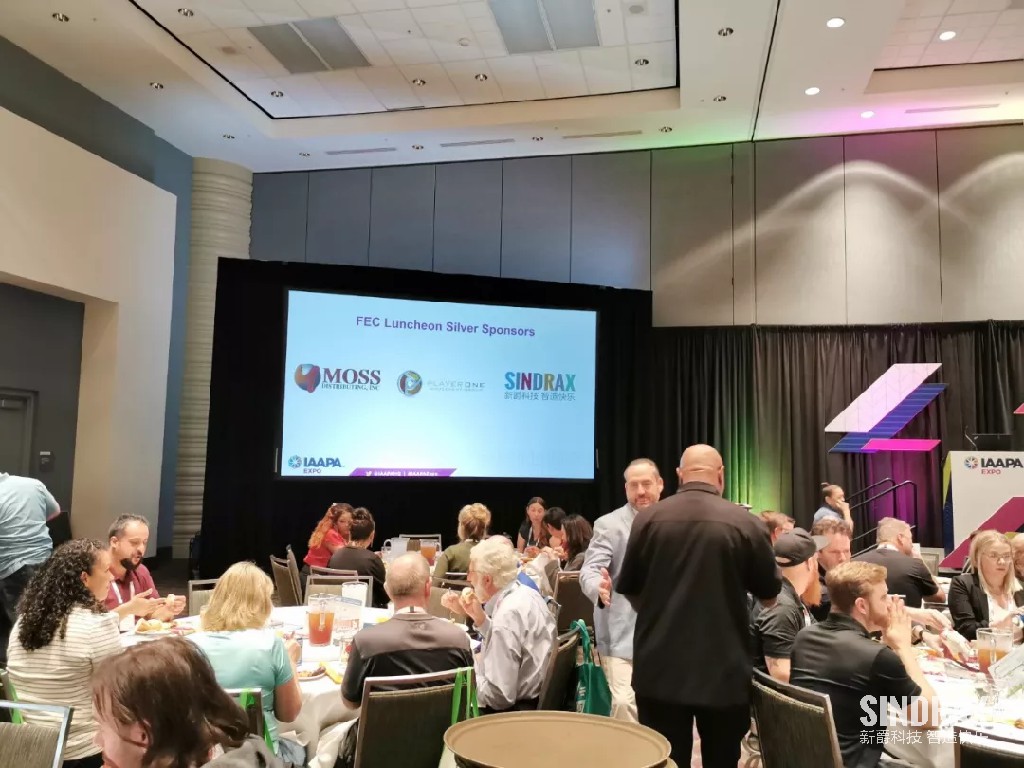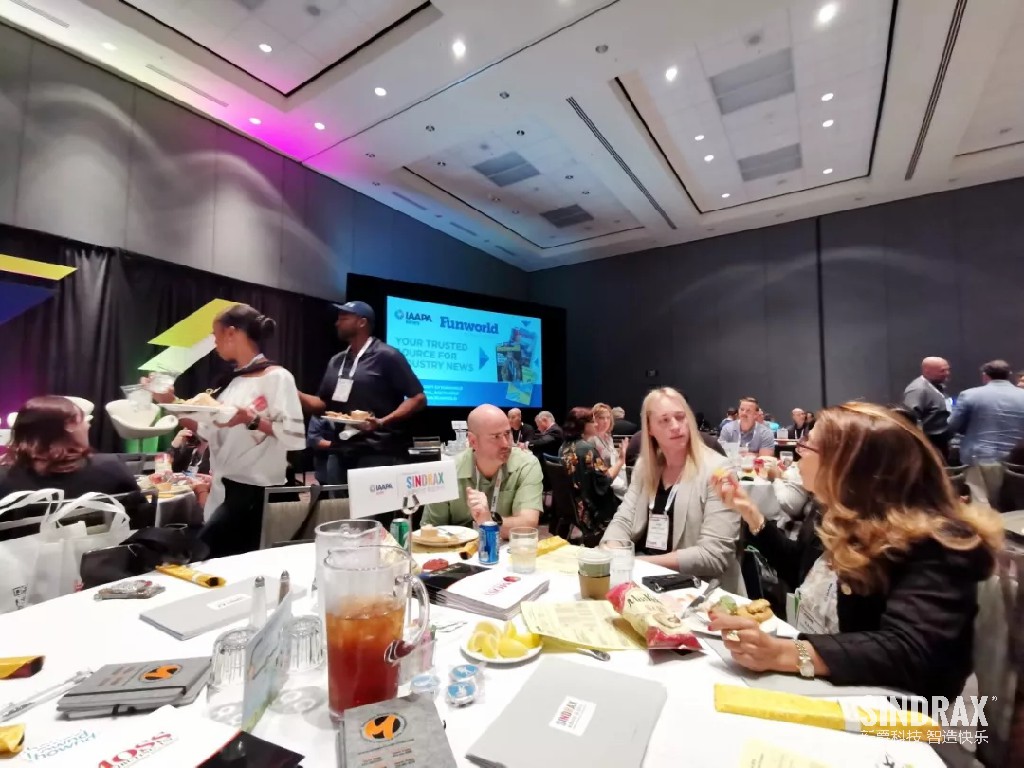 During the exhibition, Sindrax Technology also actively participated in several educational conferences hosted by IAAPA.
The four-day exhibition is about to end, and Sindrax's products have received praise and recognition from a large number of guests.